Guests from around the world: A delegations from Iceland, Norway and the Faroe Islands visited our Holocaust Museum in Haifa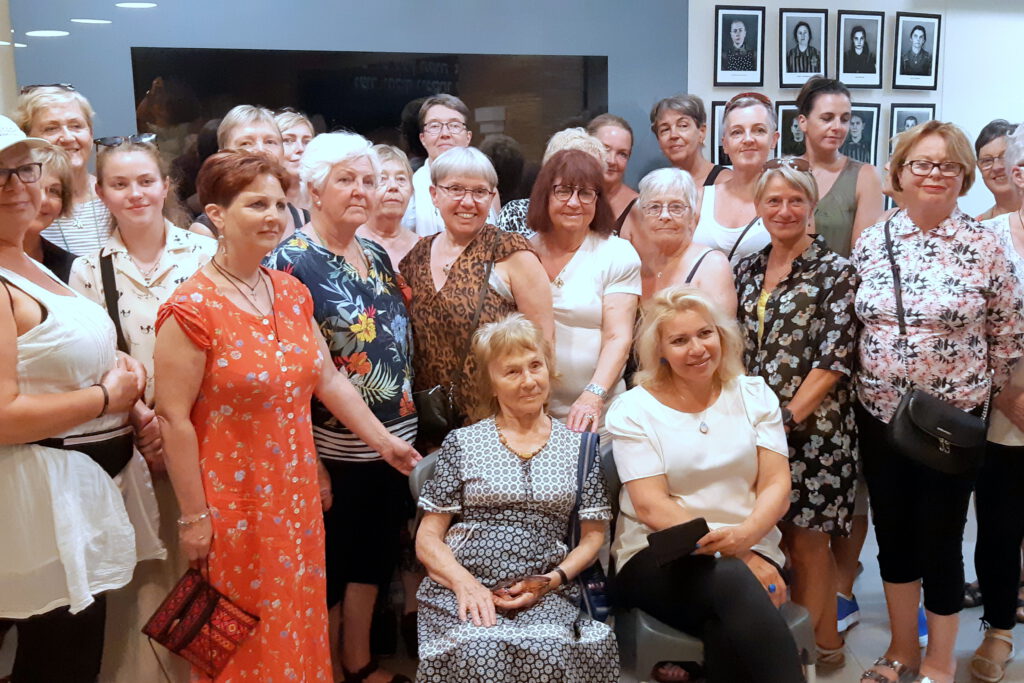 Many delegations from various countries around the world have already become regular visitors throughout the year at the "Yad Ezer L"Haver" Organization in Haifa. This week, on Tuesday, 25.6.2019 and Tuesday 2.6.2019, a large delegations of guests from Iceland, Norway and the Faroe Islands arrived at our Warm Community in Israel. These visits of International delegations, initiated and organized by the International Christian Embassy in Jerusalem, have become standard events at our Holocaust Museum. The ICEJ maintains a long and close relationship with the Holocaust survivors in our organization, and is wholeheartedly committed to the welfare of our resident Holocaust survivors.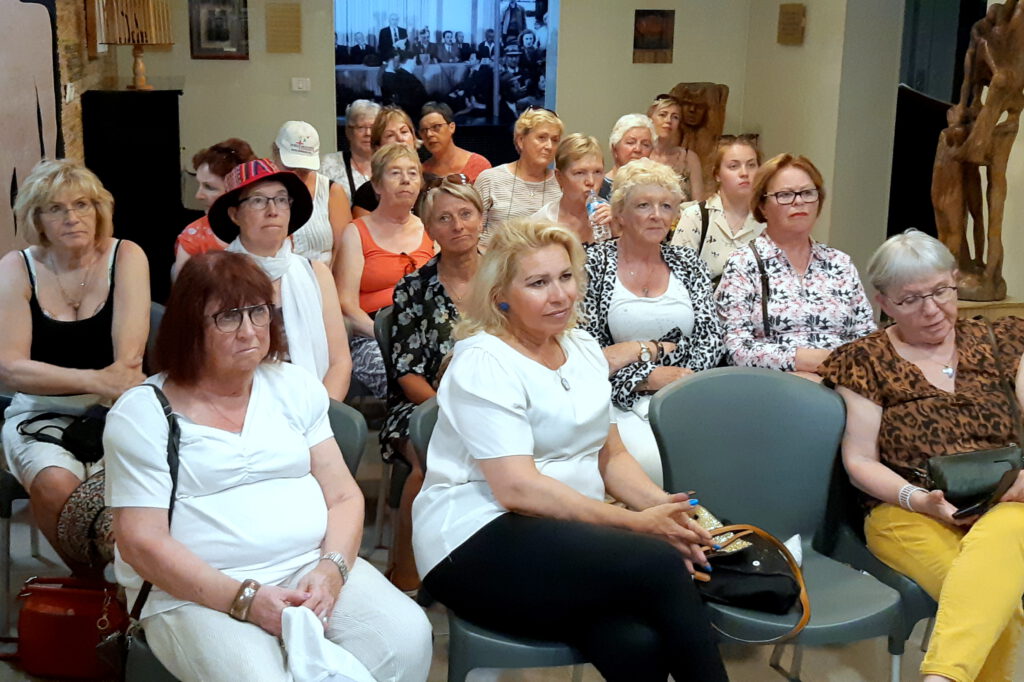 The members of the delegations received a comprehensive survey of the charity's residential compound and the "Warm Community for Holocaust Survivors" by Mrs. Yudit Setz, Deputy Director of the Welfare Department at the Christian Embassy in Jerusalem, who led and guided the visit. Mr. Shimon Sabag, thanked the guests at the beginning of the touching event and said: "I would like to thank each one of you and all of you as a group for taking the time out of your tour of Israel and visit our organization. You so kindly dedicated your free time to meet Holocaust survivors and visit our Holocaust Museum. In addition, Mr. Sabag quoted the famous verse from the book of Isaiah Chapter 58, 7: "Is it not to deal thy bread to the hungry, and that thou bring the poor that are cast out to thy house? when thou seest the naked, that thou cover him, and that thou hide not thyself from thine own flesh?"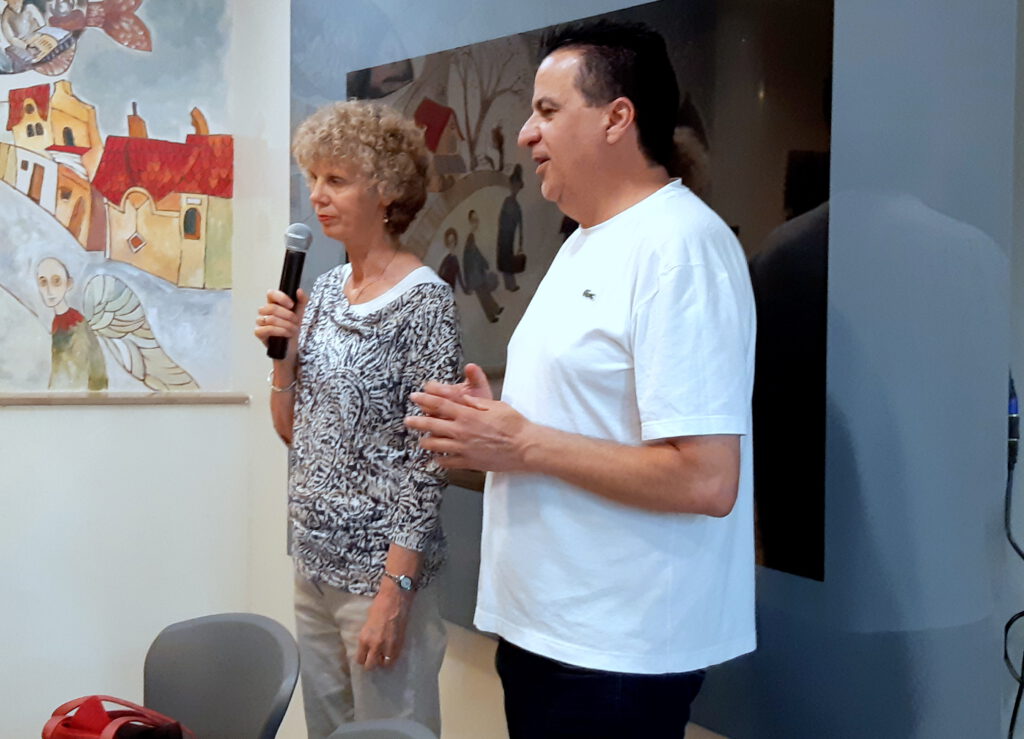 During the visit, the guests toured the Holocaust Museum, recently founded by the association. They were extremely moved by the museum's permanent exhibits and listened attentively to the chilling testimony of Mrs. Ester Lieber, a Holocaust survivor who lives in our "Warm Community for Holocaust Survivors". Esti Lieber, a 84-year-old Holocaust survivor from Poland, recounted that she saw with her own eyes how the German Nazis executed her father and her family. Lieber told them about her modest and happy childhood, which was cruelly cut off by the war and the Nazis, and about her life, her survival during the Holocaust and her immigration to Israel, where she worked as a nurse at Rambam Hospital in Haifa. At the end of Mrs. Lieber's moving testimony, she delivered an emotional plea to the guests: "I ask you to pass my testimony on in your countries and help us survivors of the Holocaust ensure that such atrocities never happen again, to any people in any country."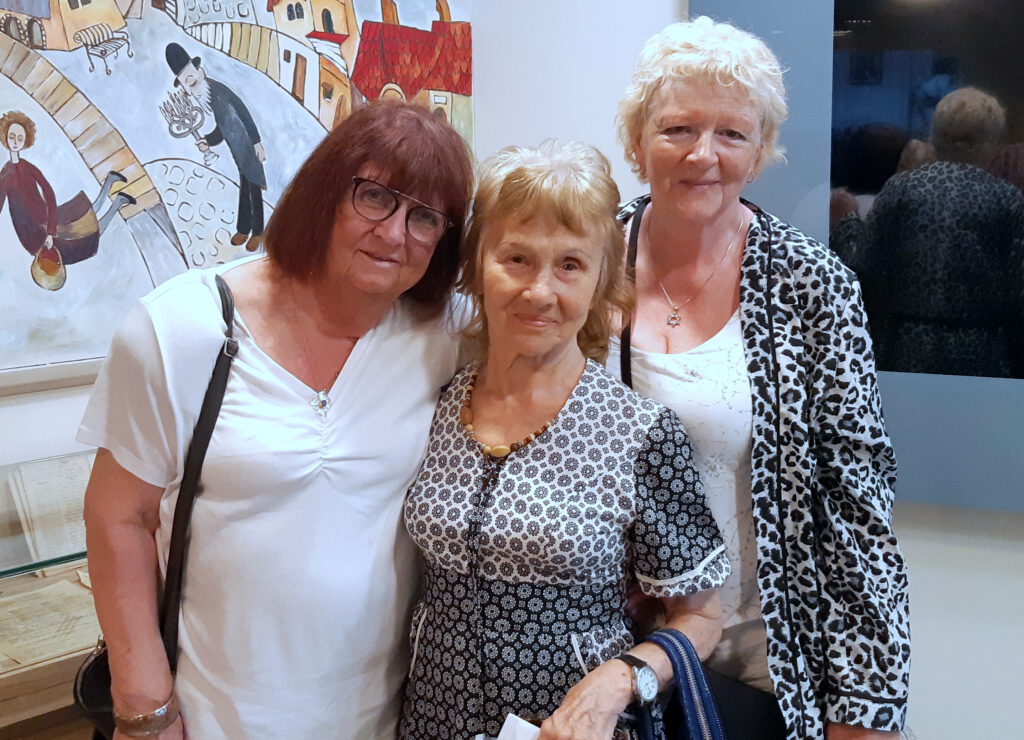 The guests listened with tears in their eyes and were extremely moved by the encounter with Holocaust survivor Mrs. Lieber. This emotional encounter did not leave a dry eye in the audience.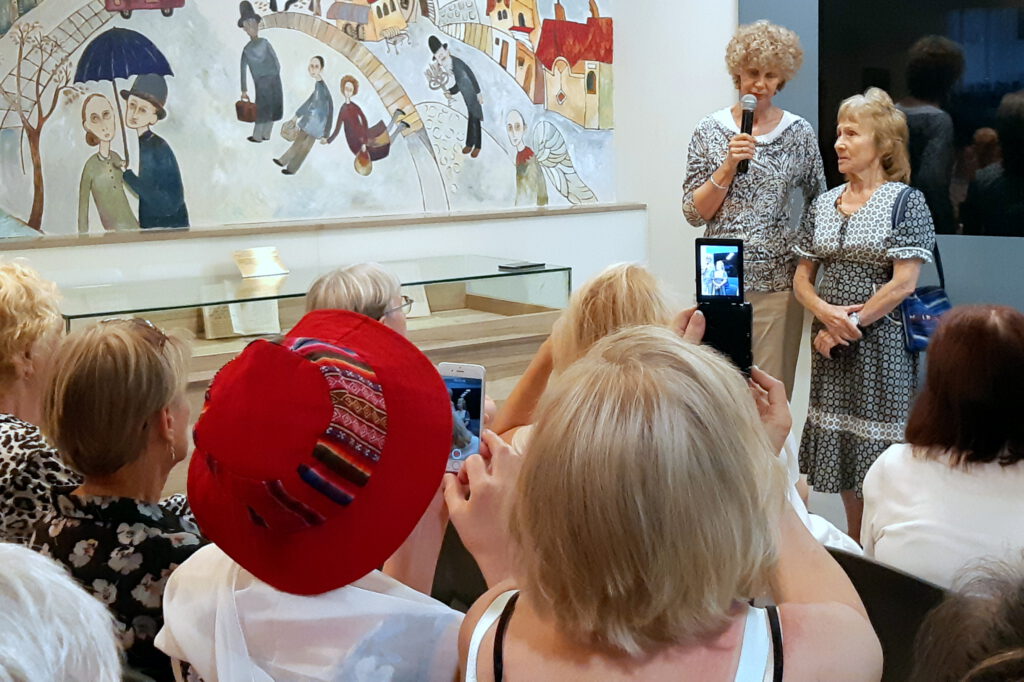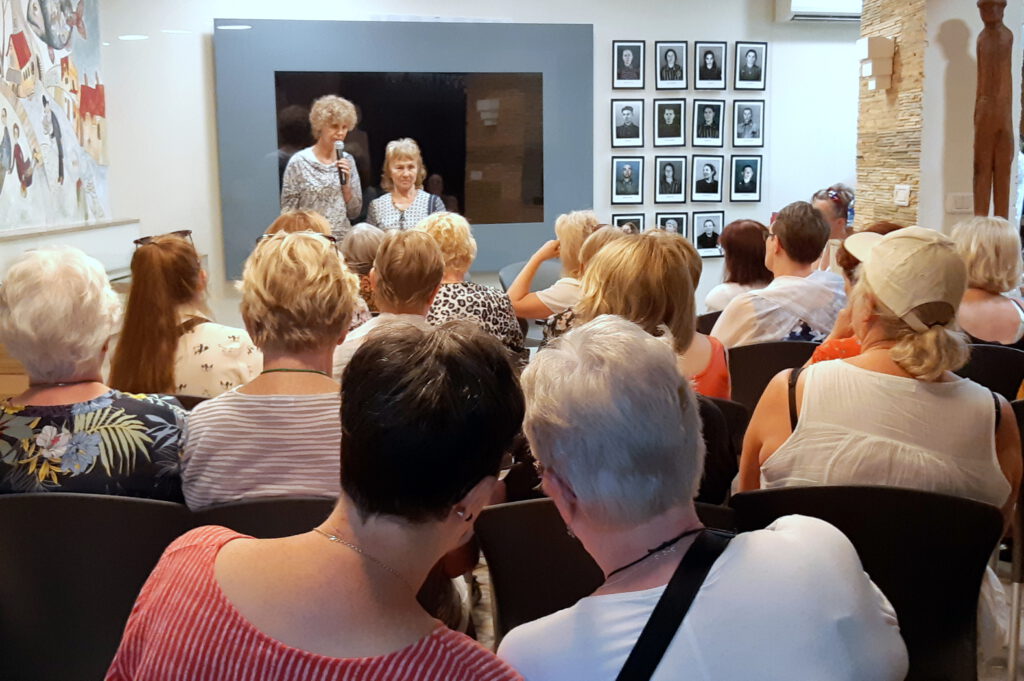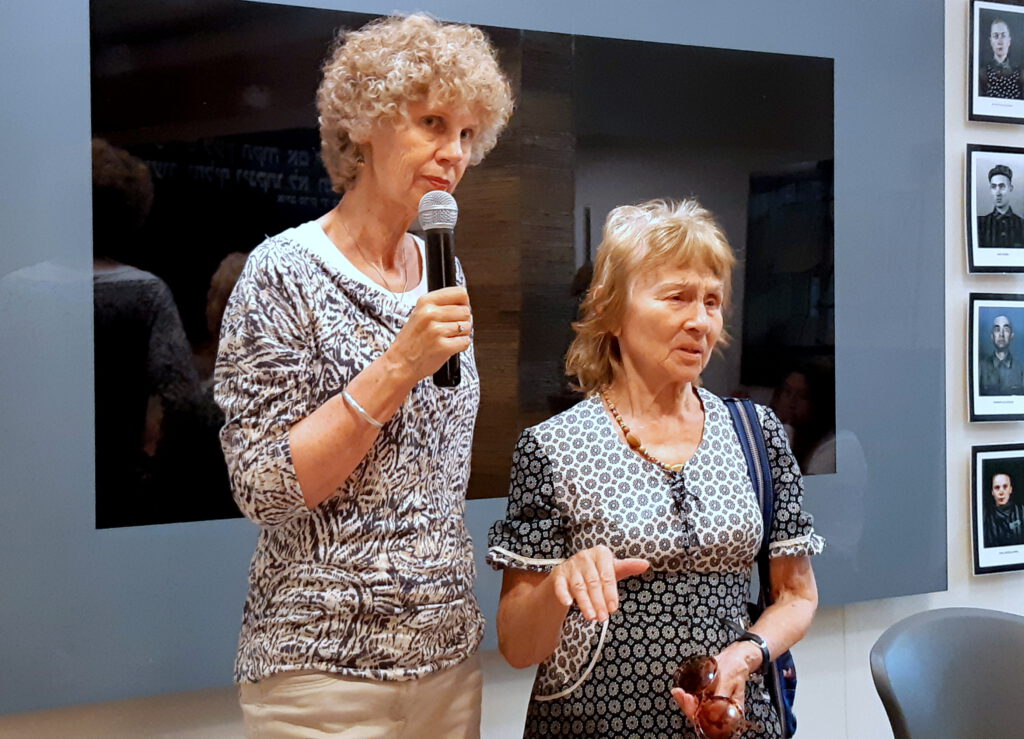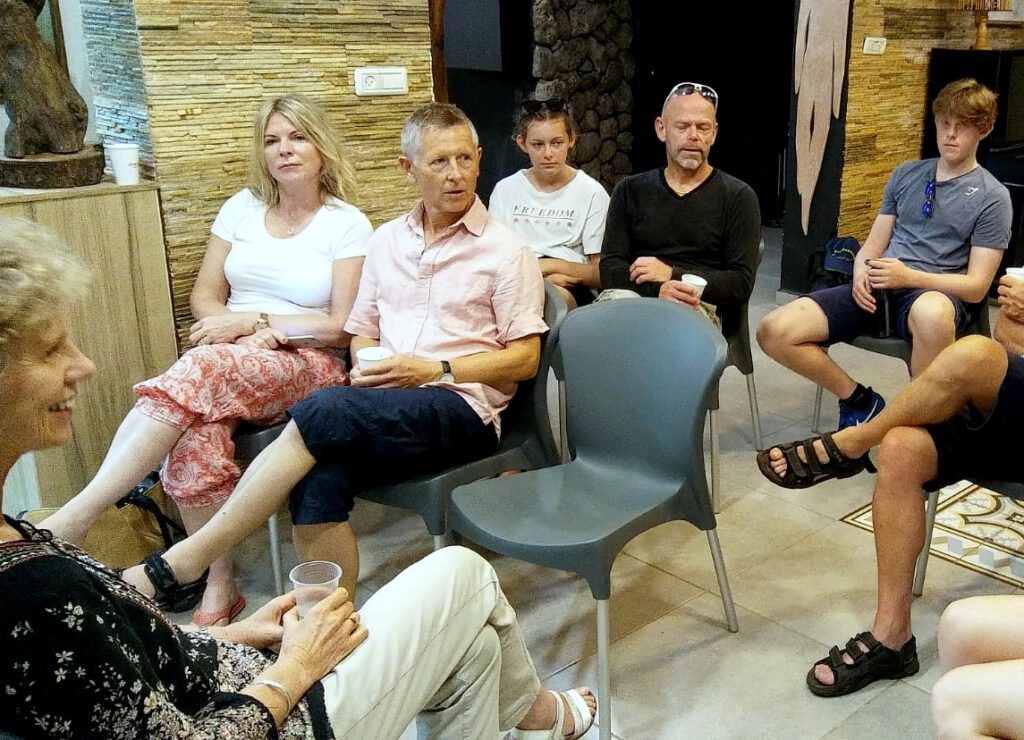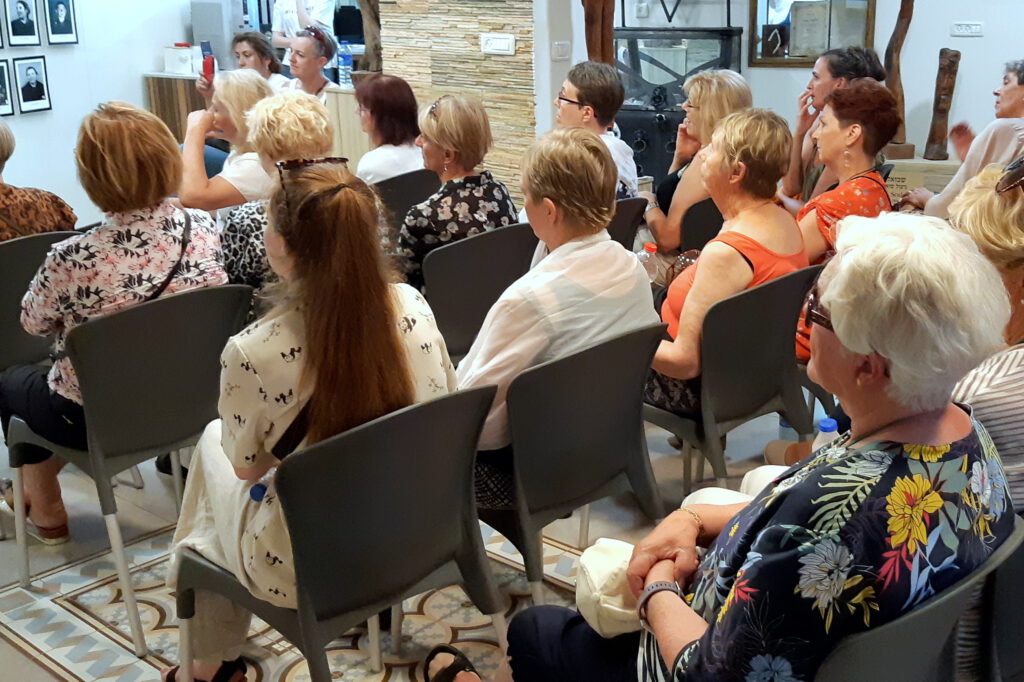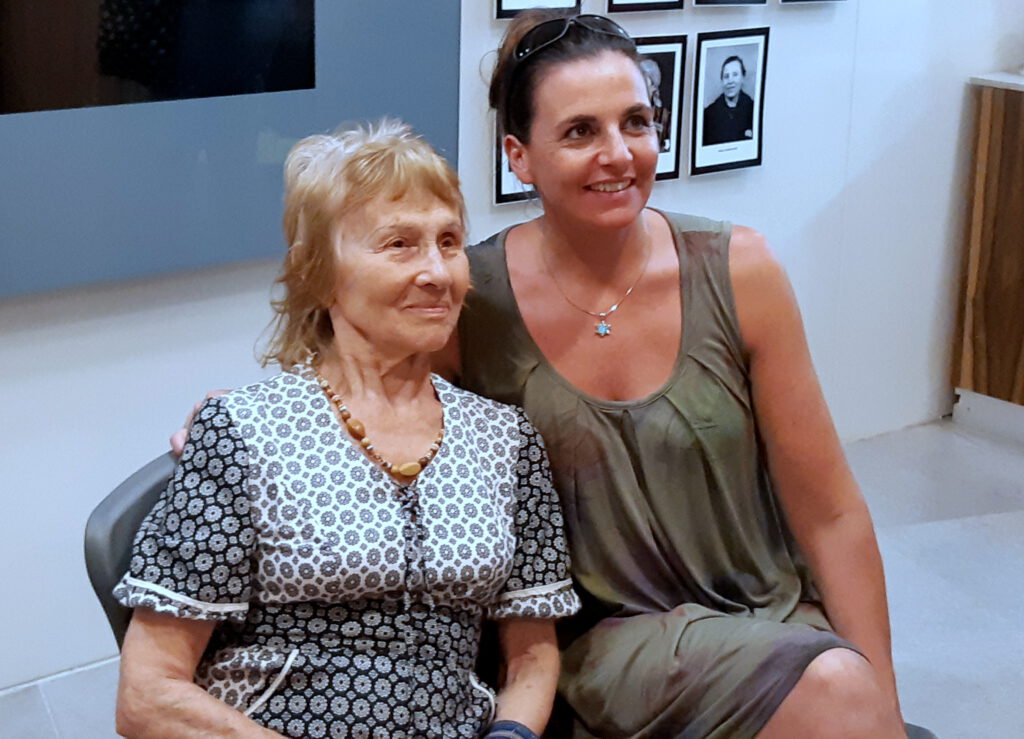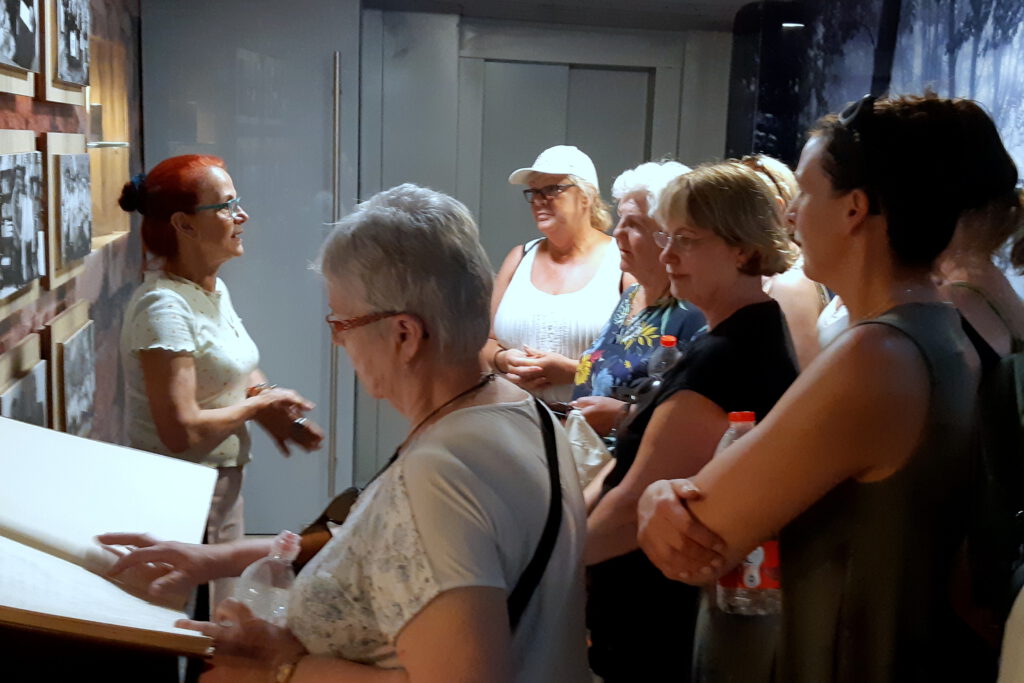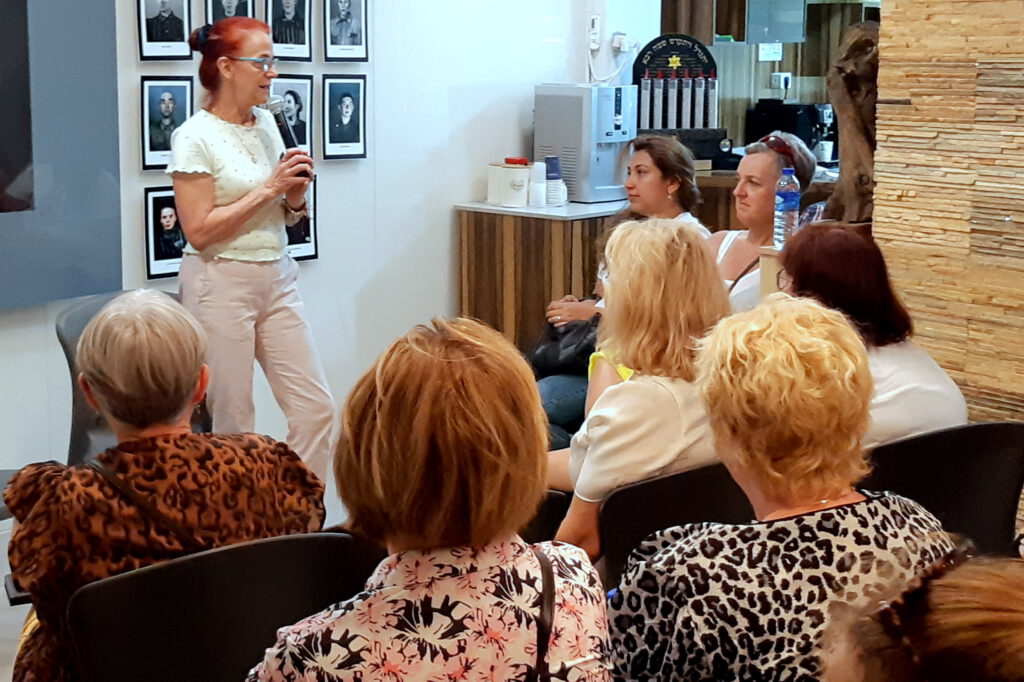 Photos: Adir Yeziref.