The symbol figure of survival: At the age of 100, Holocaust survivor Shoshana Kolmar passed away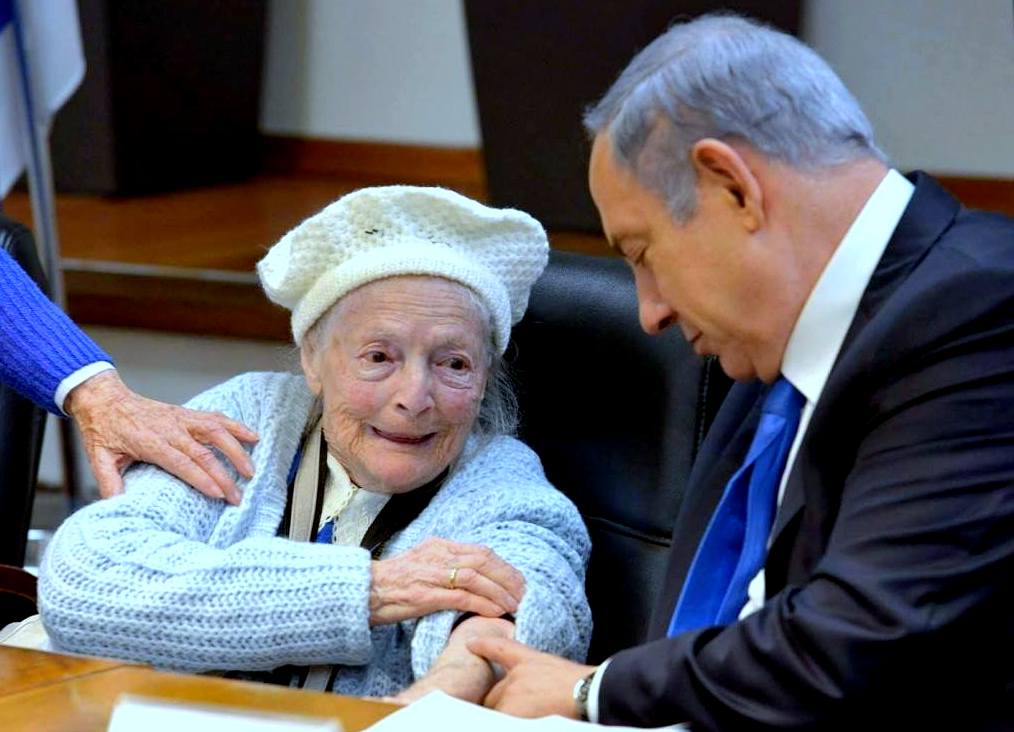 Prime Minister Netanyahu: We will continue to follow in her path and ensure that the memory of the Holocaust continues to pass from generation to generation". Minister of Culture and Sports Miri Regev said: "Shoshana was and remains an inspiring role model." The founder of the organization, Shimon Sabag:" We lost a true heroine, a role model and an admired woman. Goodbye friend, we all miss you already! "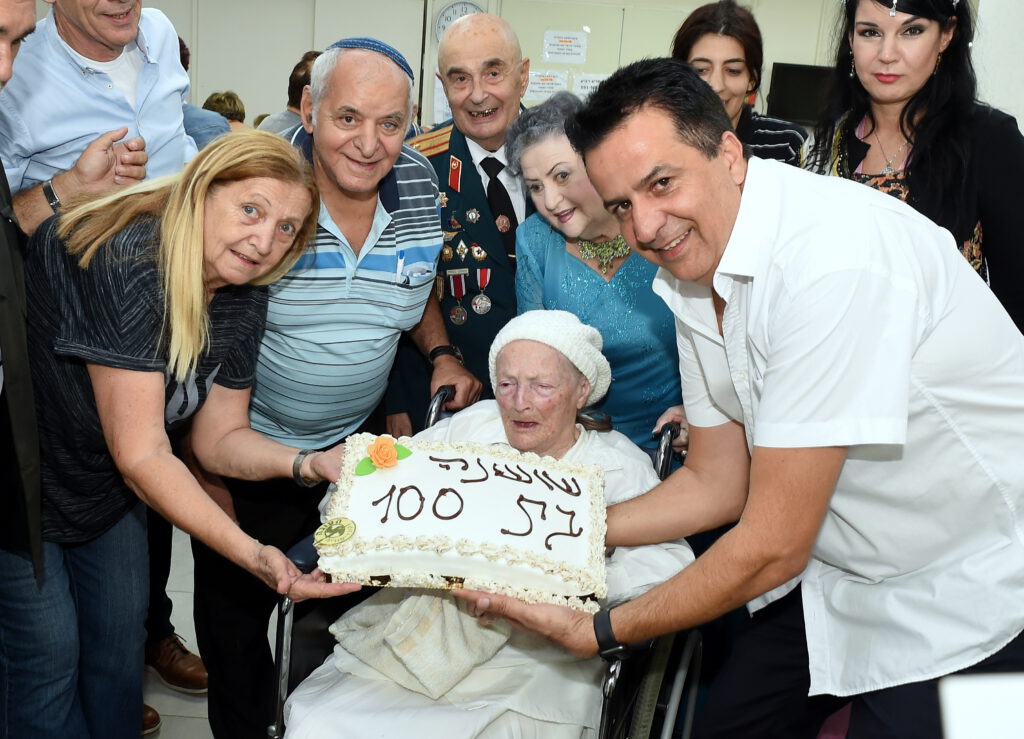 Shoshana Kolmar, a Czech Holocaust survivor who celebrated her 100th birthday this year, was laid to rest in the Haifa cemetery. Mrs. Kolmar, who was born in the Czech Republic and survived the inferno of Auschwitz, where she lost almost all of her family. She won the beauty contest held for Holocaust survivors in 2014. Holocaust Survivors, residents of the "Warm House of Holocaust Survivors", where Shoshana lived for over 10 years, said that they will always remember her. She was forever the active spirit, all heart and soul. Shoshana Kolmar was a veteran volunteer in the organization and in our recently built Holocaust Museum. At the museum, Shoshana used to tell her story of horrors and torture from the Holocaust. She became the center of pilgrimage for many schoolchildren, soldiers, students and groups from abroad on their visit to the museum. In 2014, at the age of 95, Shoshana Kolmar won the title of "Beauty Queen of Holocaust Survivors" in a competition that the organization initiated and produced. Only half a year ago, hundreds of Holocaust survivors celebrated her 100th anniversary at Yad Ezer L'Haver.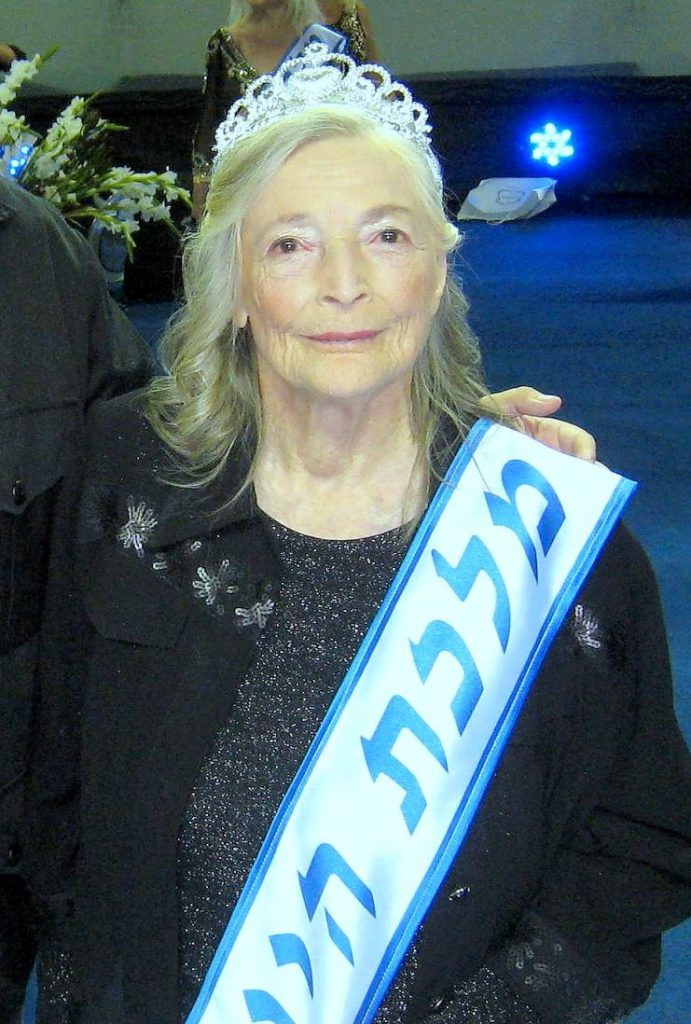 On January 2016, the late Shoshana Kolmar met Prime Minister Benjamin Netanyahu during a moving encounter with a group of Holocaust survivors. Shoshana sat in the chair next to him, and he called her "the heroine and symbol of survival and heroism of Holocaust survivors." Exceptionally, Mr. Netanyahu posted a remark about this meeting and three pictures of himself, his wife Sara Netanyahu and their son Yair together with the late Shoshana Kolmar on his very popular Facebook page. In this emotional meeting , Mr Netanyahu said: "The Holocaust happened because the Jewish people did not have a state, at present we have a country with a strong army, so we can deal with all those who still want to destroy us." When I see you, I say "Am Israel Chai" and my duty as prime minister is to ascertain our country can protect all its inhabitants. For me, the story of your heroism and your life is not just a memory but a commandment, I assure you that I shall never forget the number 80277 on your arm and eternally remember it". Upon her death he eulogized her and said:My wife Sarah, my son Yair and I, met Shoshana several times in recent years and were always amazed by the greatness of the soul of this woman who survived the worst atrocities. This week we grieve her loss.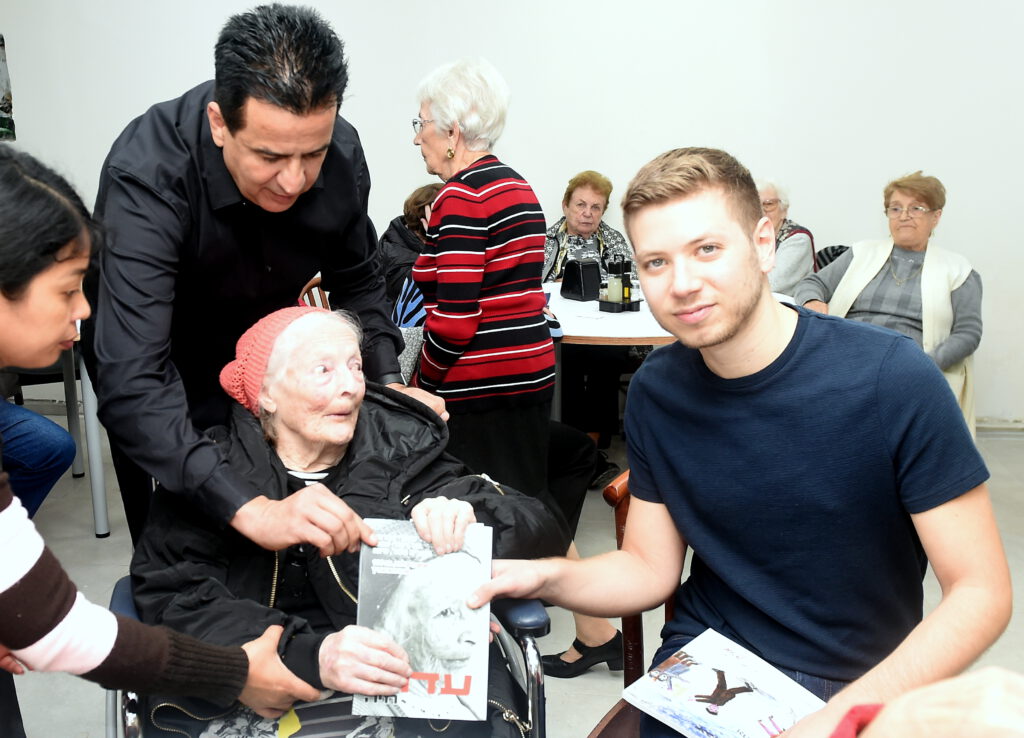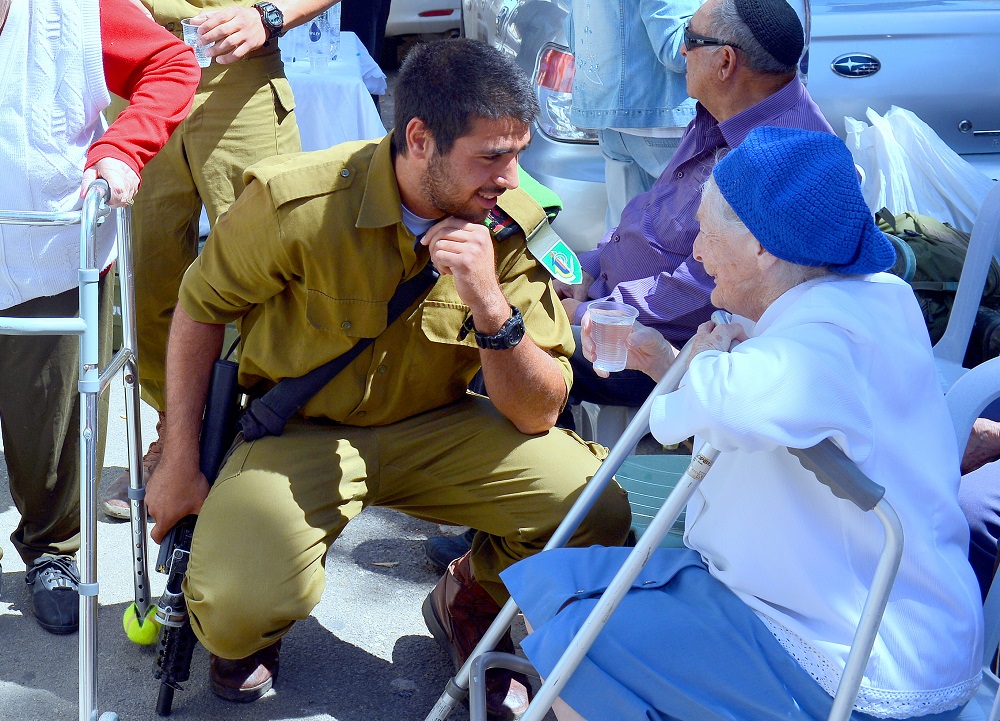 We will continue to follow in her path – uphold the welfare of the Holocaust survivors and make sure that the memory of the Holocaust continues to be passed on from generation to generation. "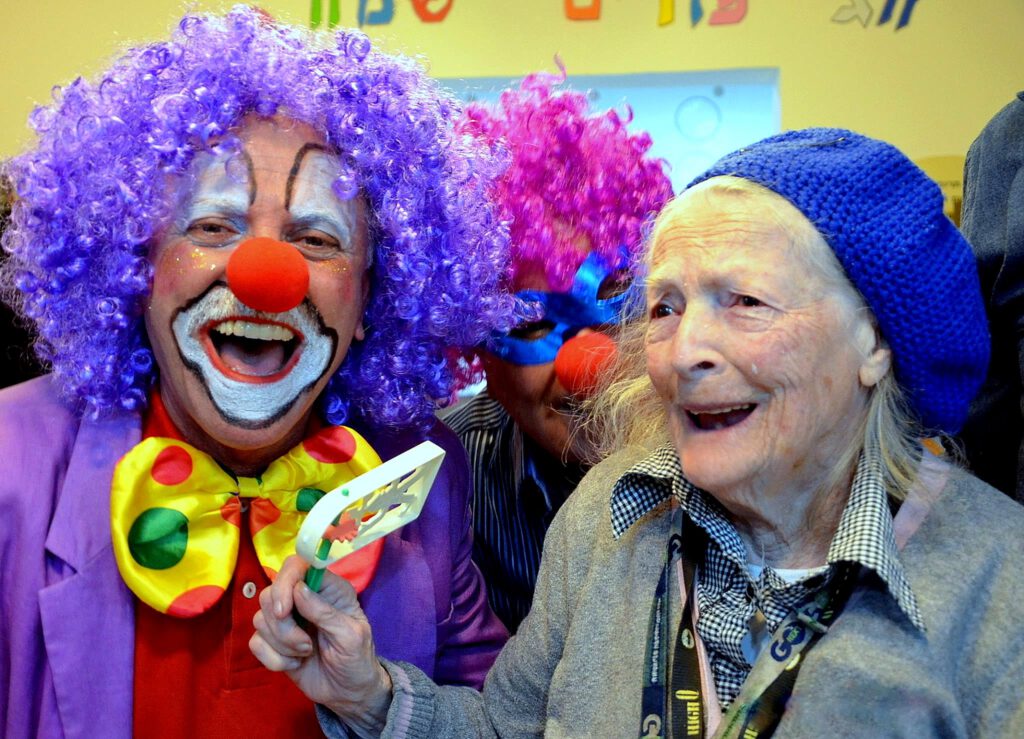 Mr. Shimon Sabag, founder and CEO of Yad Ezer L'Haver, said with sadness upon her passing: "I have no words to comfort the Kolmar family in their deep sorrow. We lost a real heroine, a role model and admired woman. Shoshana was the best ambassador and firsthand witness, remembered all the details of her ordeal and conveyed the message to tens of thousands for eternity. She was a unique personality and when she moved in with us, said that her life began again. Shoshana, Goodbye friend, we all miss you already! "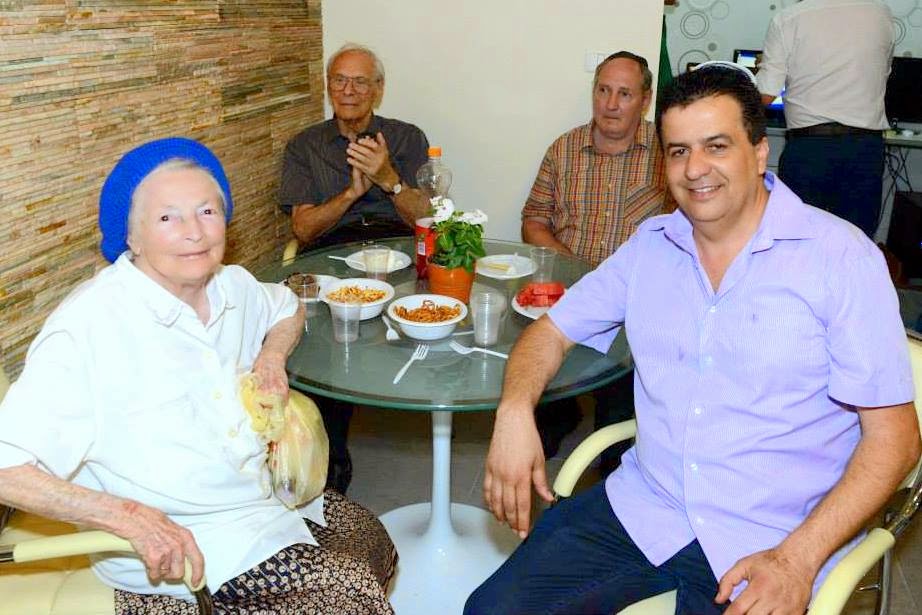 Mr. Sabag noted that the story of her heroism and survival during the Holocaust is immortalized in his book "Living Testimony," which he wrote together with veteran journalist Eliran Tal. Here she described how she had to sing to the Germans to spare her life. In 1945 she was liberated from the Auschwitz death camp, weighing only 17 kg, in the past 10 years she lived in the "Warm Community for Holocaust Survivors" of Yad Ezer L'Haver in Haifa and met with dozens of groups every day. "This is my day-to-day victory", Mrs. Kolmar used to describe these meetings.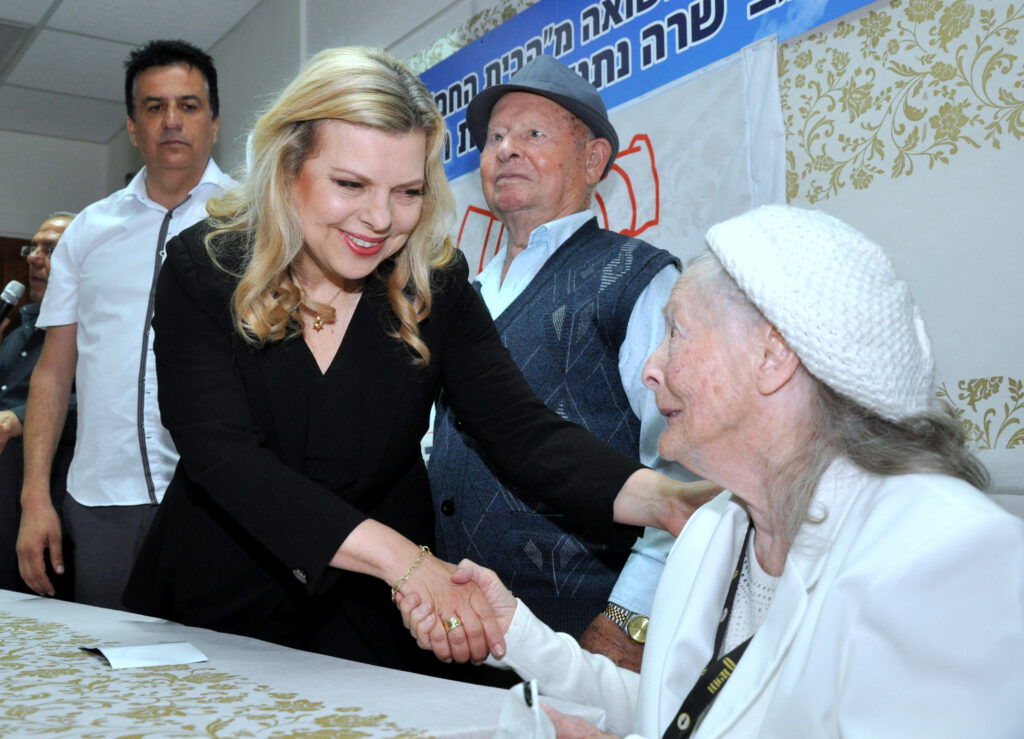 Minister of Culture and Sports Miri Regev also eulogized Shoshana and said: "I had the great privilege to celebrate Shoshana Kolmar's 100th birthday at the" Yad Ezer L'Haver" warm community in Haifa a few months ago. She was a woman who symbolized the victory of life. What incredible inner strength she needed to overcome the horrors she experienced in Auschwitz, and yet spread a true and full joy of life, and even to win the title of "Beauty Queen of Holocaust survivors" several years ago. An inspiring model, "May her memory be blessed. "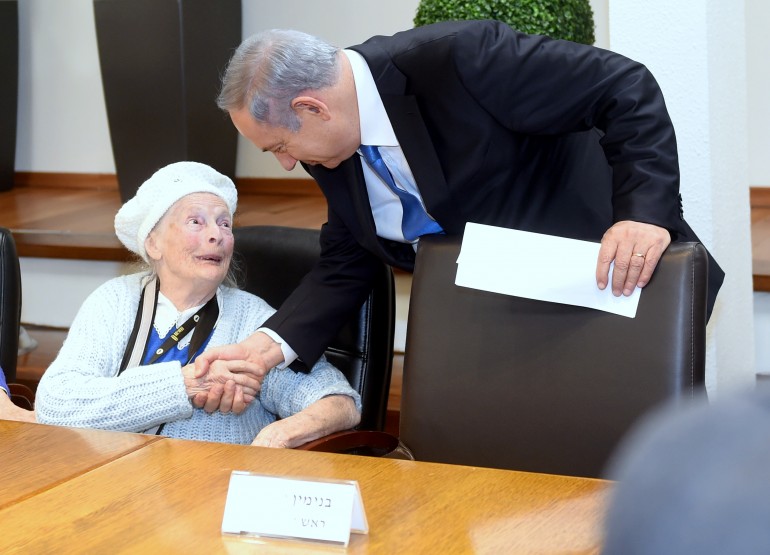 The veteran journalist, Eliran Tal, co-author of the book "Living Testimony" with the founder and director of the organization, Mr. Shimon Sabag said about Shoshana: "Shoshana died at 100. I met her when I wrote "Living Testimony" and she enchanted and moved me from first sight. This was one of the reasons I asked that her picture be on the cover. She has expressive eyes reflecting so many horrors. She lived in the warm home for Holocaust survivors, founded by Shimon Sabag, and gave daily testimony about the horrors of the Holocaust she experienced as a teenager to thousands of Israelis and tourists who visited the Holocaust Museum established nearby. Always tolerant, welcoming and pleasant, even when she felt ill or had to struggle with horror memories while retelling how her family had been brutally murdered before her eyes, she never gave up. "This is for future generations," she always said. Your voice, Shoshana, is silent today, but your heritage and your family's story will remain forever in the Holocaust Museum, and in your honest, chilling testimony. May your memory be blessed. "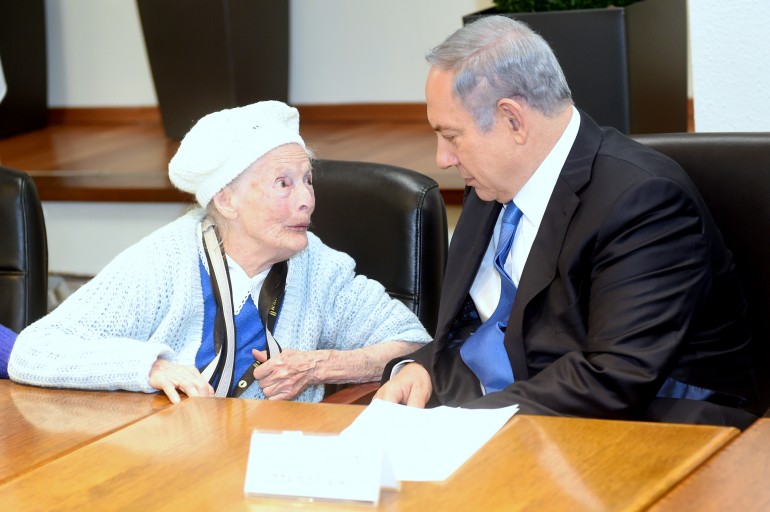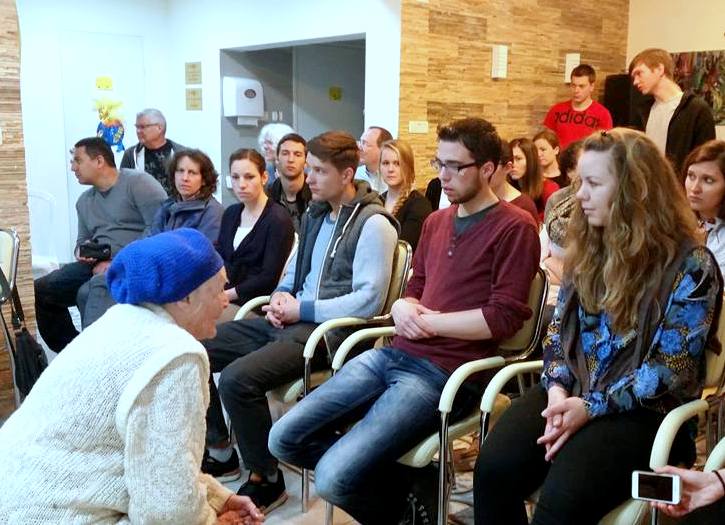 Gil Danino, one of the organization's long-time volunteers, volunteers as well as a medical clown, eulogized Kolmar and said: "Shoshana Kolmar was a Beauty queen both inside and out. I used to visit her at the Holocaust survivors' home in Yad Ezer L'Haver, a warm and supportive home in Haifa. I always called her "Grandma Shoshana". She was an inspiration for me; I received a lot more energy from her than I gave her. Her passing saddens me, as every encounter I had with her was a rare experience for me. Once, during Purim I was dancing with her, suddenly she stopped and told me, "I sang to the bastard Germans, so they would let me live". In every clown show I mention this seminal event. "Grandma Shoshana we all miss you, advocate for us and let gratuitous love prevail in all of us".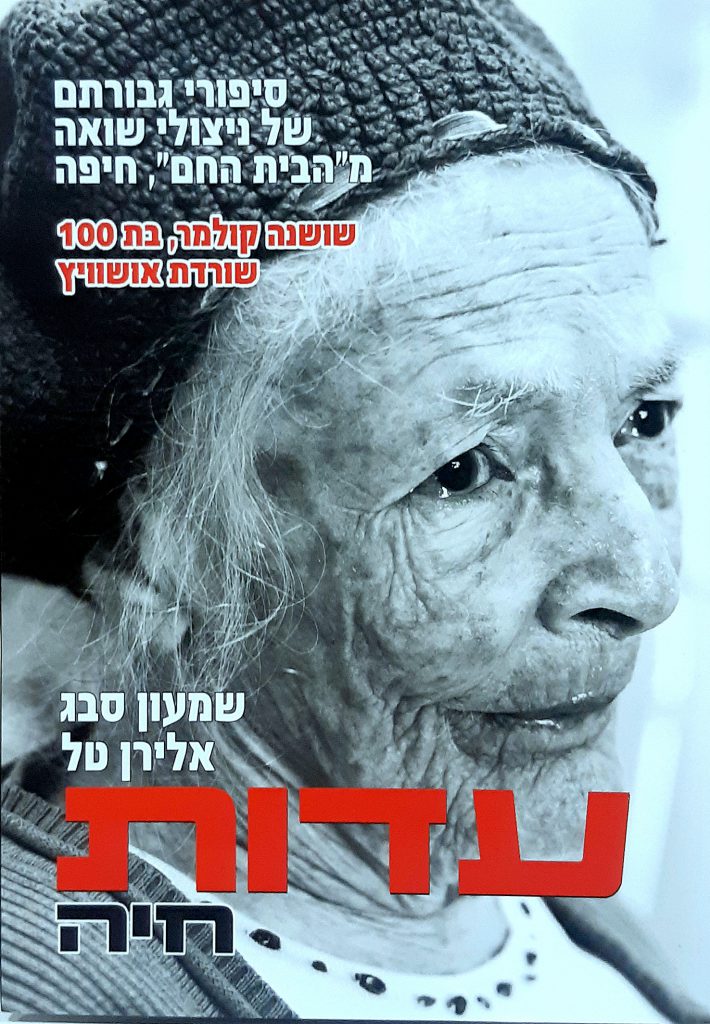 "I had the great honor to meet Shoshana, who was a true heroine, I also received much strength and tremendous inspiration from her" said Reuven Frizi, a veteran Haifa VIP security guard who has volunteered for many years at the Yad Ezer L'Haver association. I remember many events she took part in. I heard her testimony, which she told schoolchildren, soldiers and in general to future generations, dozens of times. Every testimony I heard comprised another horrifying abomination. In one of them, Shoshana told me that when she was a beautiful young woman of 23, she could no longer stand the flood of humiliation, and angry at the degrading treatment of the camp guard at Auschwitz, who rubbed feces on her face just to make fun of her, she was not afraid and reacted with a resounding slap on his cheek, which almost cost her her life. She was sent to solitary confinement for a week without food. I will never forget the fact that at the event of choosing the "Beauty Queen of Holocaust Survivors" held by the organization, we drove her and the other contestants in a limousine. She asked "Reuven, why do we need a limousine? I do not have to go in a limousine". I replied "You deserve everything we can give you!". She laughed and said: "This is not for me; I'm such a small and simple woman". She was indeed a modest woman, we all miss her already".Mrs. Kolmar was buried in the Haifa cemetery on Wednesday, 3.7.2019, with many of her friends following her on her last journey, even though there are not many members of her family left. Shoshana Kolmar, May your memory be blessed!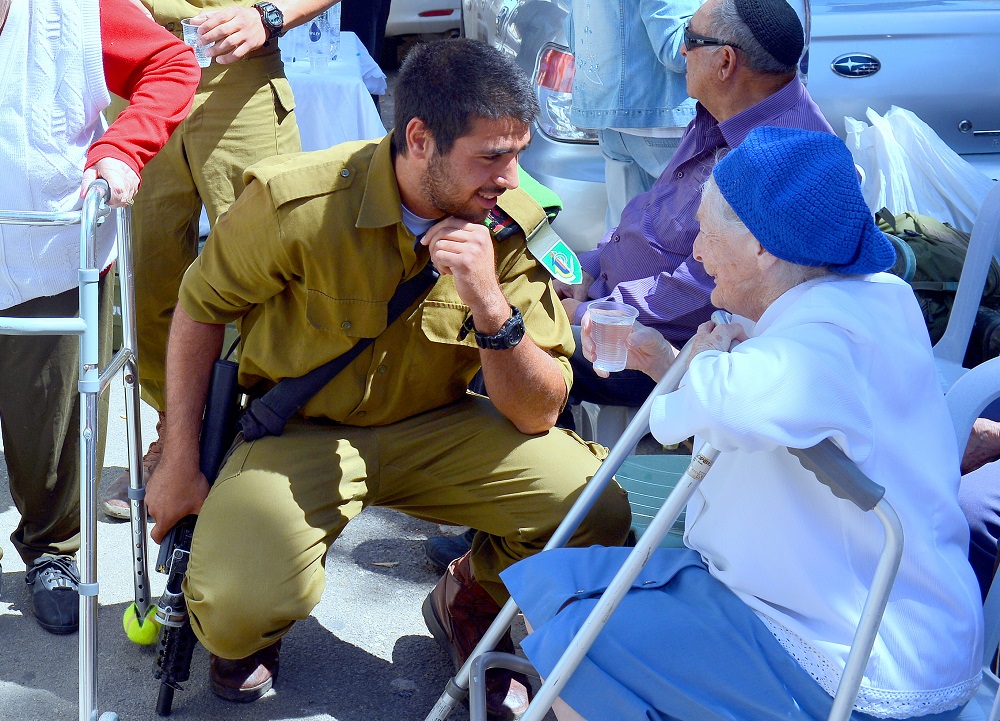 Photos: Yosef Hirsh, Adir Yaziref, Maoz Peer, "Yad Ezer L'Haver" organization.