On the eve of Rosh Hashanah 2019: Mr. Shimon Sabag: "This year we will break all our food distribution records, year by year the numbers are only increasing. The Organization will ascertain no one is left hungry on Rosh Hashanah"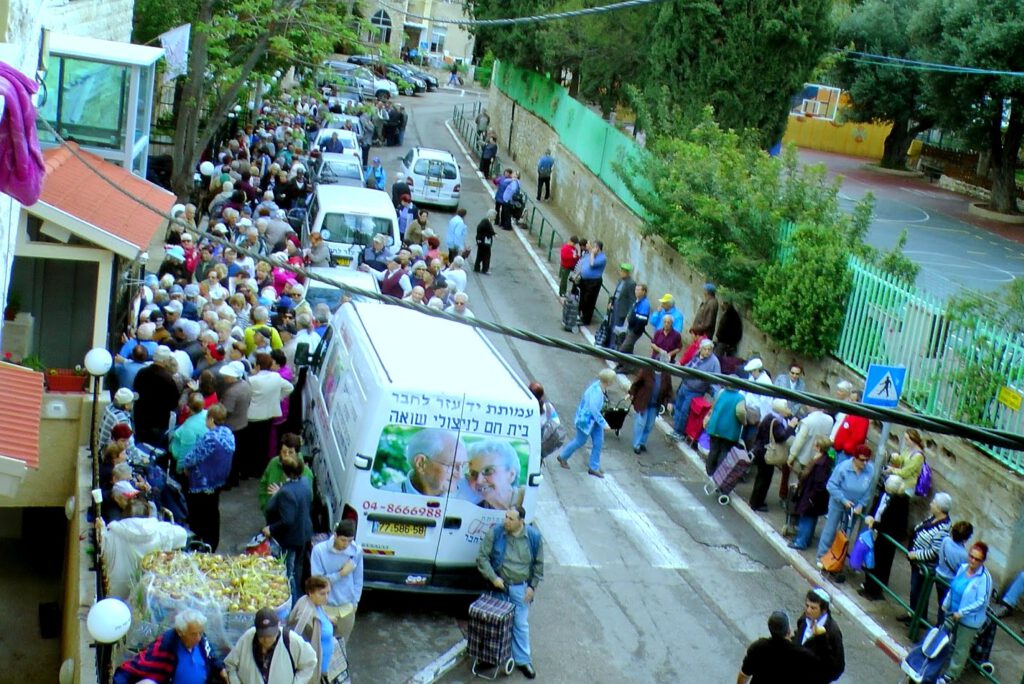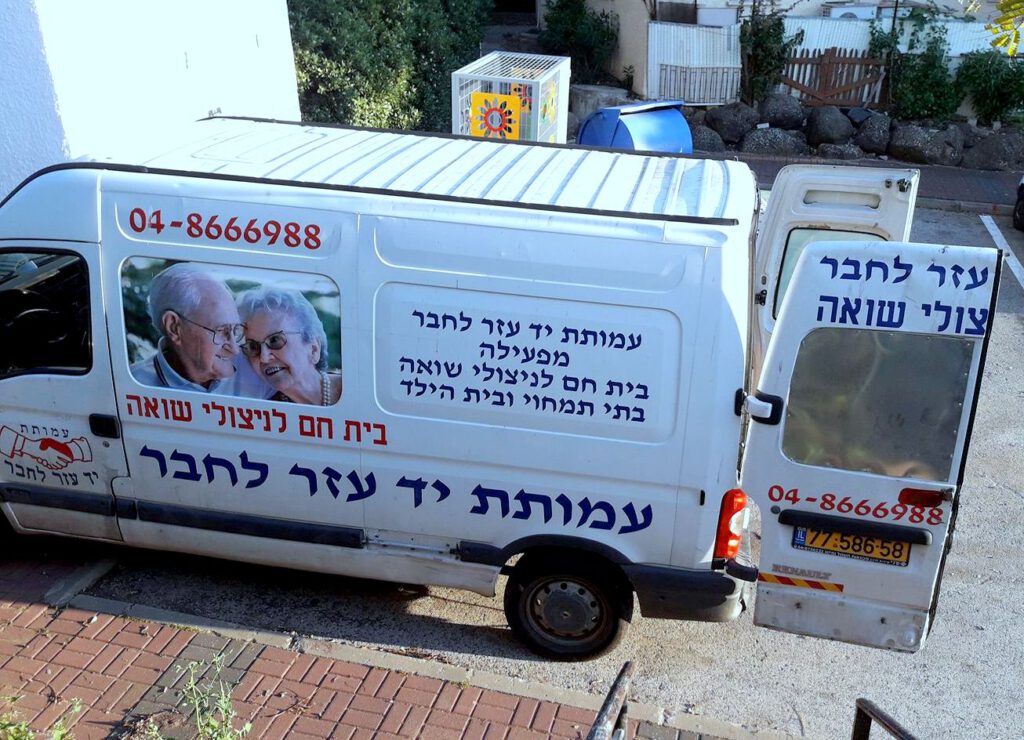 The holidays are already at our doorstep and the Yad Ezer L'Haver organization is not slackening its efforts for a moment!!! … Many days before Rosh Hashanah, in fact about a month ago, we at Yad Ezer L'Haver in Haifa have turned into a large operational army and warehouse where preparations have begun for the collection of groceries for distribution to the needy. Assembly of thousands of New Year's food packages is already in high gear. It should be noted that Yad Ezer L'Haver will continue distribution of food packages right up to the holidays. Founder and CEO of Yad Ezer L'Haver organization Mr. Shimon Sabag stated this morning (Sunday, 1.9.2019) with great excitement: without a shadow of a doubt Yad Ezer L'Haver will break all the records this year. The dimensions of food parcels distribution will rise greatly for the holiday this year and it will simply be hard to believe the numbers. We have appropriate time to package food parcels, but Yad Ezer L'Haver works year-round for the benefit of the needy and disadvantaged and specializes in helping the many Holocaust survivors, in many different ways. We made it our calling to find every hungry person in Haifa and grant him one moment of happiness for the holiday, we will leave no one hungry on the holiday and do everything to make everyone feel good on Rosh Hashanah. "
Mr. Sabag added passionately: "Unfortunately, the social and economic gaps in Israel are only widening. Appropriately, the discourse on poverty and social disparities for Holocaust survivors and the needy is not receding from the public agenda. But raising the issue is not enough, there is plenty to do on this subject. Rosh Hashanah is a worthy time to prepare food packages, but Yad Ezer L'Haver labors throughout the year for the benefit of the needy and disadvantaged. We strive from our inception to banish hunger in our country.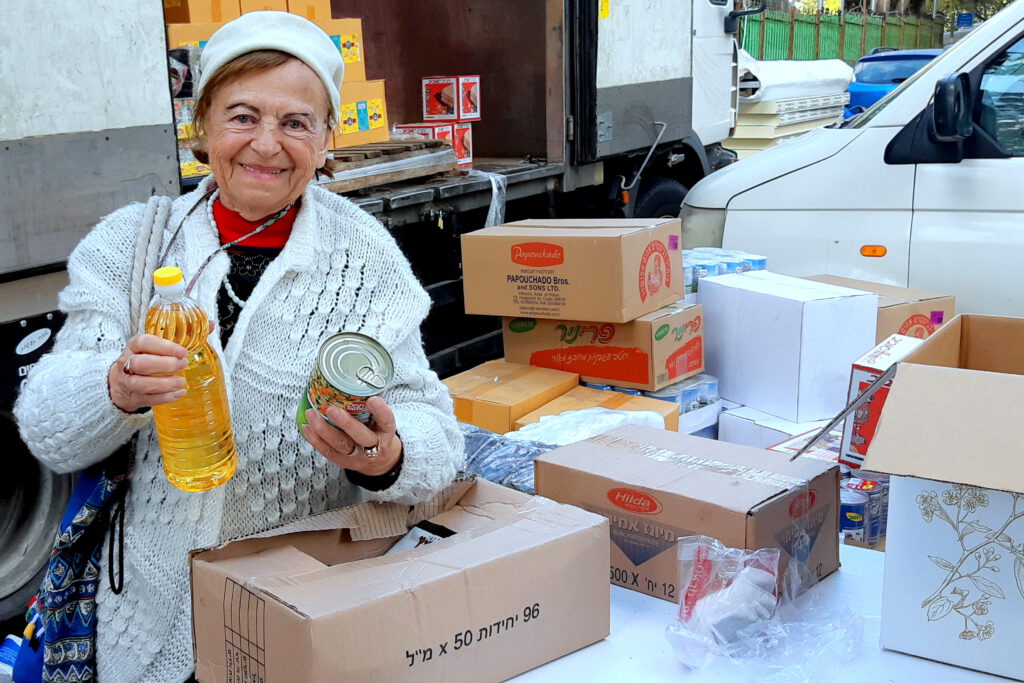 Yad Ezer L'Haver is here to reach out, aid, help and support every child, woman and old person. I am confident and able to state with certainty that Rosh Hashana 2019 will be the hardest and craziest in the history of its many years of existence for the organization. But we cannot do it alone, thus I appeal to you the general public to donate and help us. Come join us, extend the proverbial Helping Hand and donate, enlist with us in this great mitzvah so as not to leave anyone hungry on this holiday. "The food packages to be distributed for New Year's holiday will contain most of the basic products, such as wine, oil, sugar, salt, canned food, coffee, chicken broth, chocolate spread, ketchup, tuna, sardines, cakes, and holiday fish and poultry etc. In addition to the basic products, families will receive full bags of vegetables such as : potatoes, tomatoes, cucumbers, onions, zucchini, carrots, lettuce and a wide variety of different high quality vegetables. For donations go to the link below: https://yadezer.org.il/
Donate-by-credit-card/Or call anytime *8602 , And our warmest Thanks to everyone!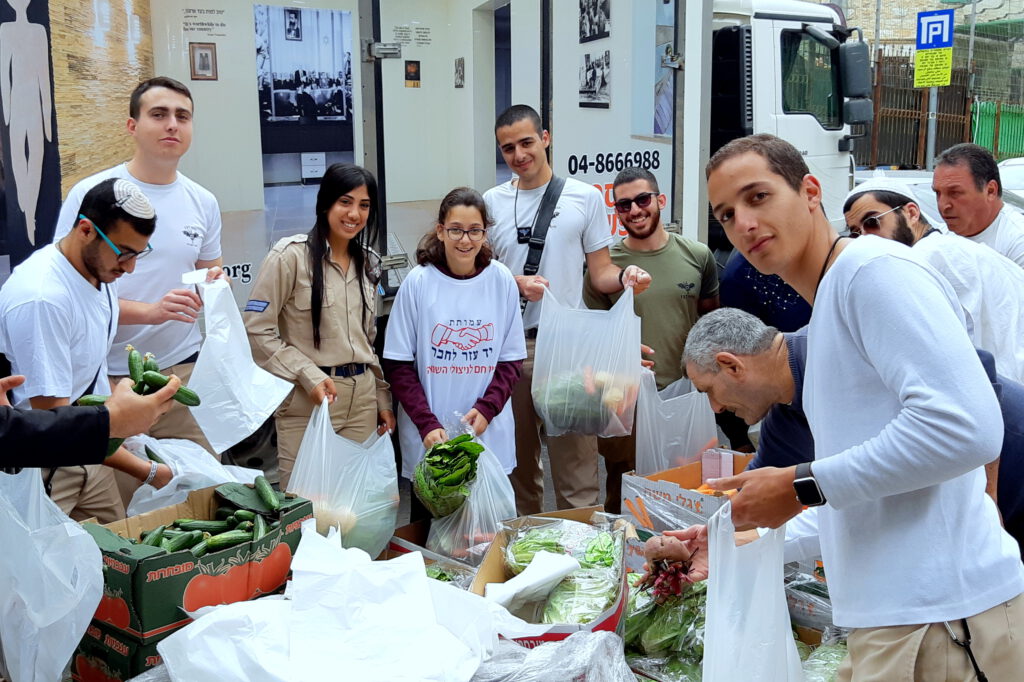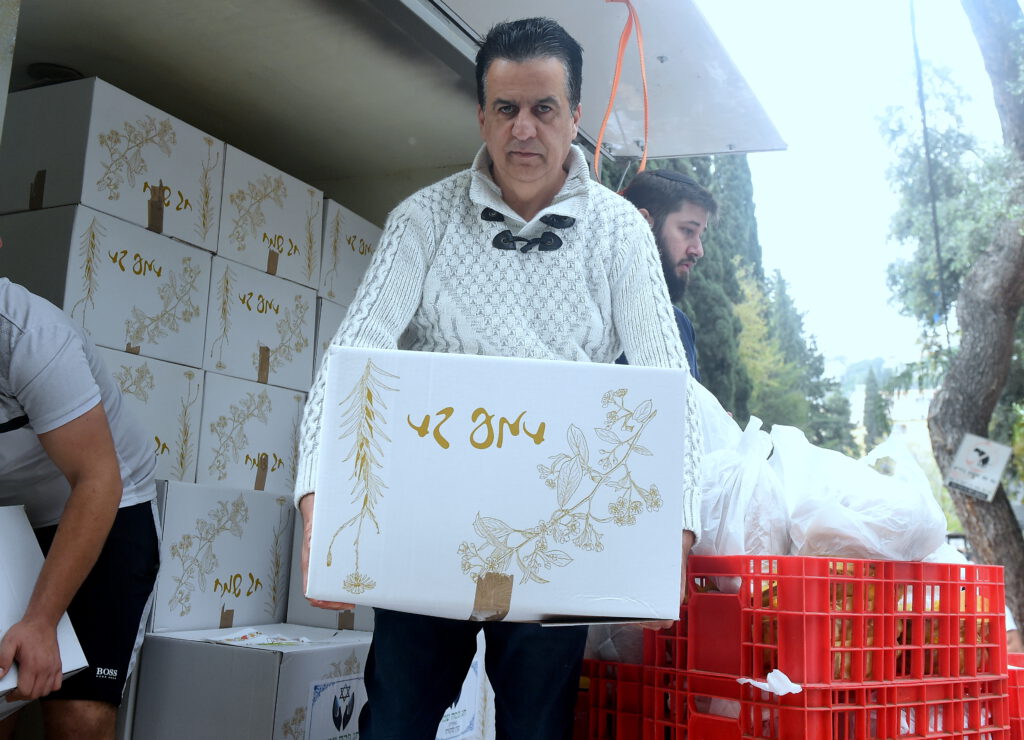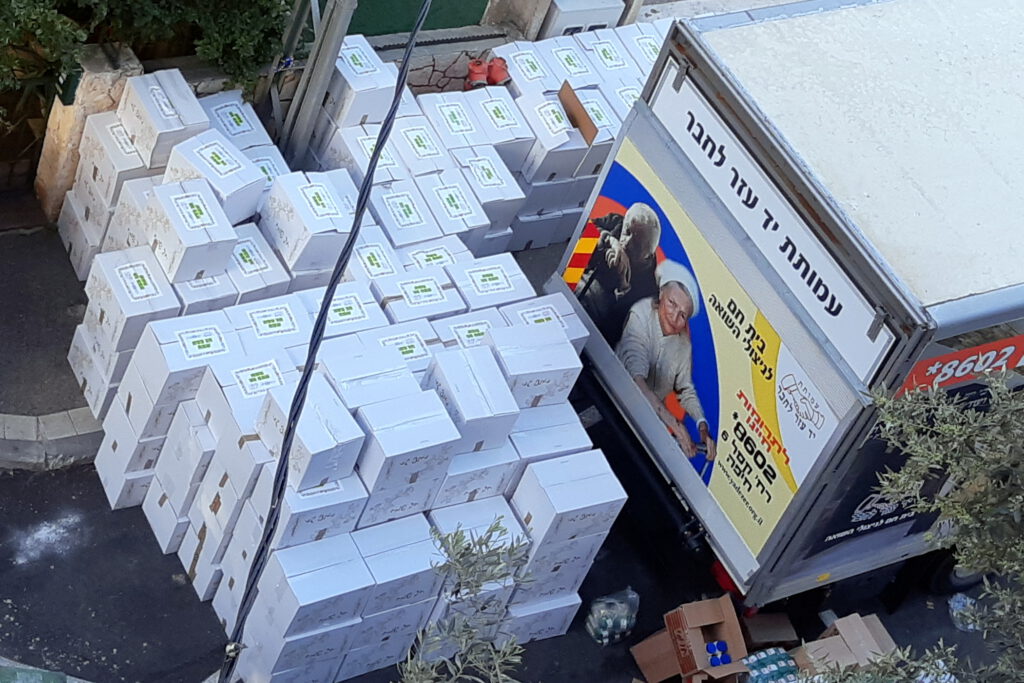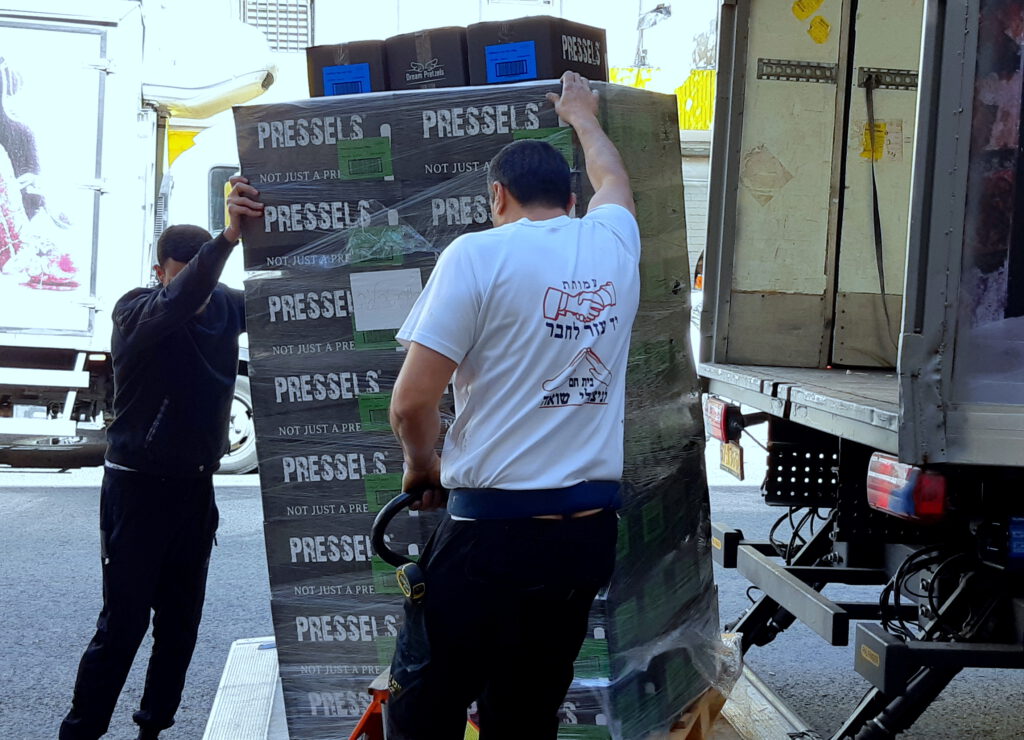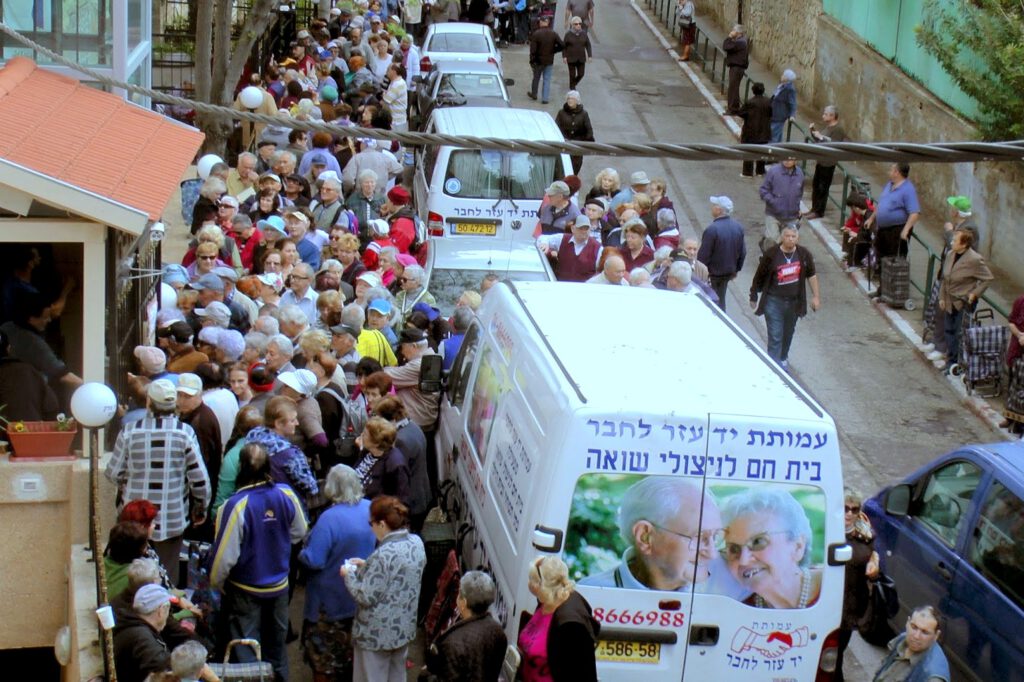 Photos: From the packaging and distribution of food for Passover held recently in Kiryat Hachessed, on the 2019 Passover holiday.