On the eve of the International Holocaust Day: the Haifa Maccabi FootbalI and Basketball Clubs hosted the Holocaust Survivors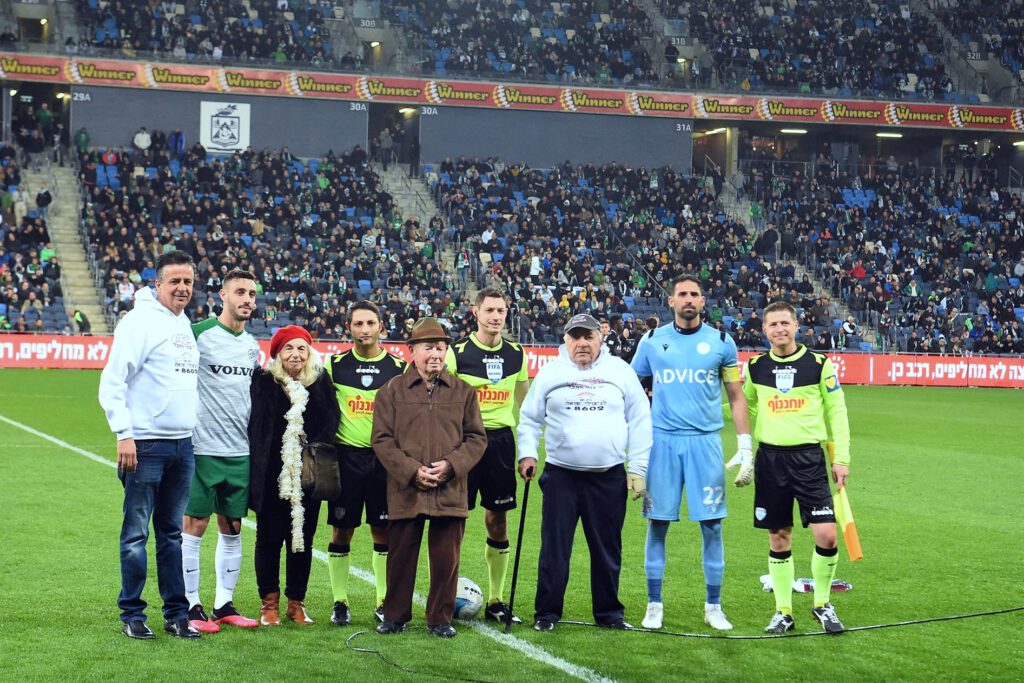 This last Saturday, 1.2.2020, a distinguished and impressive ceremony in honour of Holocaust survivors of the Yad Ezer L'Haver association, took place at the Sami Ofer Stadium in Haifa. Preceding the opening whistle at the Premier League football game between the "Maccabi Haifa" and "Hapoel Kfar Saba" teams, three Holocaust survivors from the "Warm Home for Holocaust survivors" entered the lawn to present the ball to the game referee in front of 40,000 cheering and applauding spectators. The survivors, 96-year-old Shalom Stamberg, one of the last Warsaw Ghetto survivors who heroically survived Auschwitz death camp, 87 years old Rita Kasimow – Brown, and 89 year old Mordechai (Motke) Lieber, all from Poland , were accompanied by Mr. Shimon Sabag, Founder and Executive Director of "Yad Ezer L'Haver". This was an extremely moving gesture!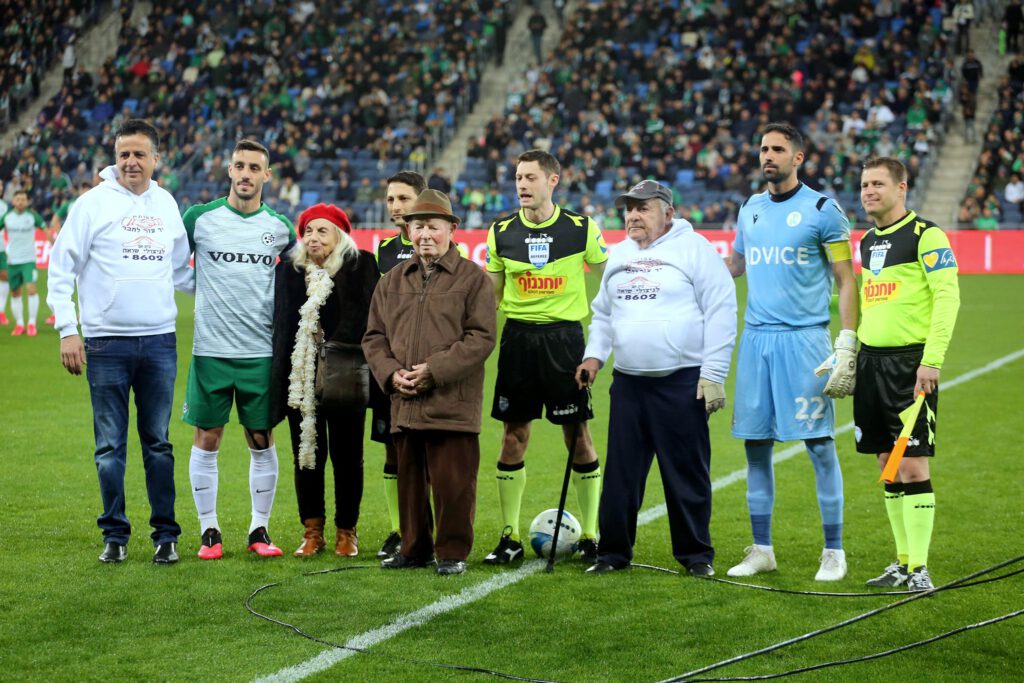 Photo: Amit Mitzpeh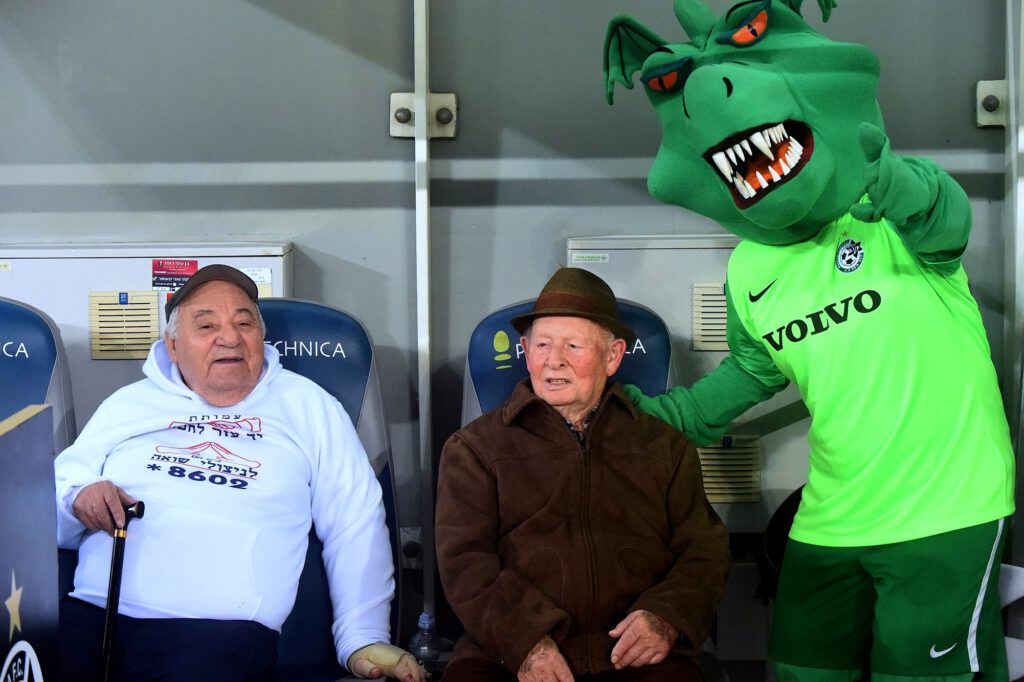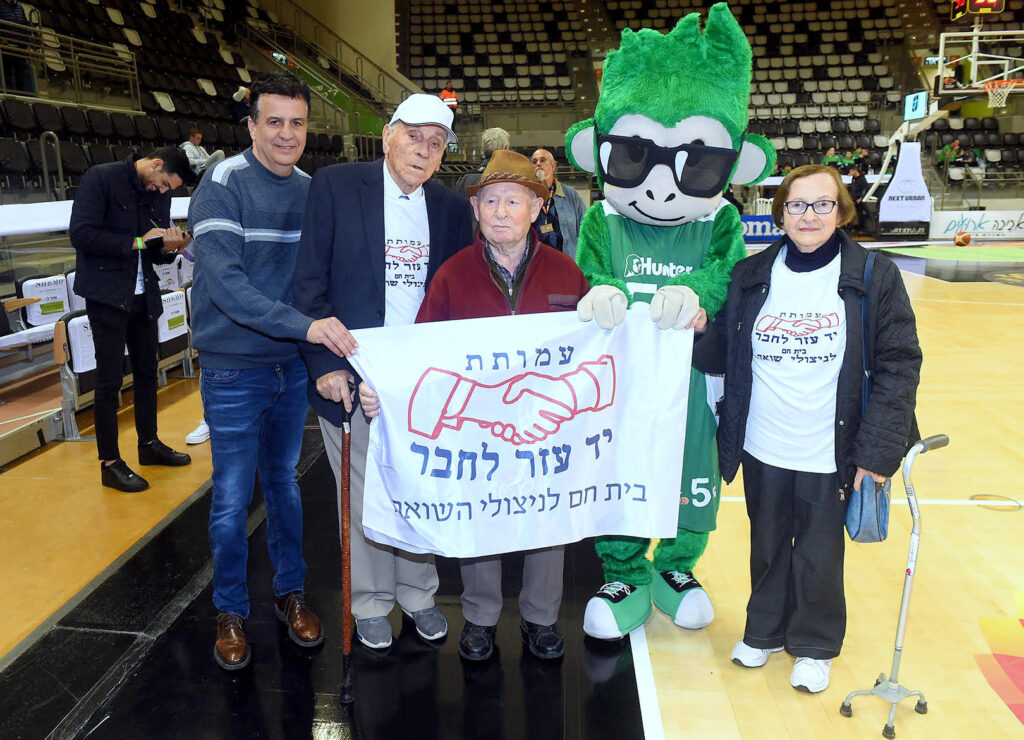 On Sunday, January 26, 2020, the eve of the International Holocaust Day, before the opening whistle blow of the basketball game at the Romema Haifa Sports Hall, at the Maccabi Haifa/ Hapoel Jerusalem game, a very unique event took place. In front of about 5,000 spectators cheering in applause with excitement, the Maccabi Haifa Basketball Club held a most special and moving ceremony in honor of Holocaust survivors of the Yad Ezer L'Haver organization in Haifa, headed by the founder and CEO Mr. Shimon Sabag. Three Holocaust survivors, residents of the association's "Warm Home for Holocaust Survivors", entered the basketball parquet , bearing the game ball. These were Shlomo Scherzer, a Holocaust survivor from Romania who just celebrated his 93rd birthday the day before, 86-year-old Holocaust survivor Naomi Lichthaus from Romania, and Shalom Stamberg , a Holocaust survivor from Poland, aged 96 and the last escapee from the Warsaw ghetto, and one of the last survivors of the Auschwitz – Birkenau extermination camp, where his family members were murdered during the Holocaust.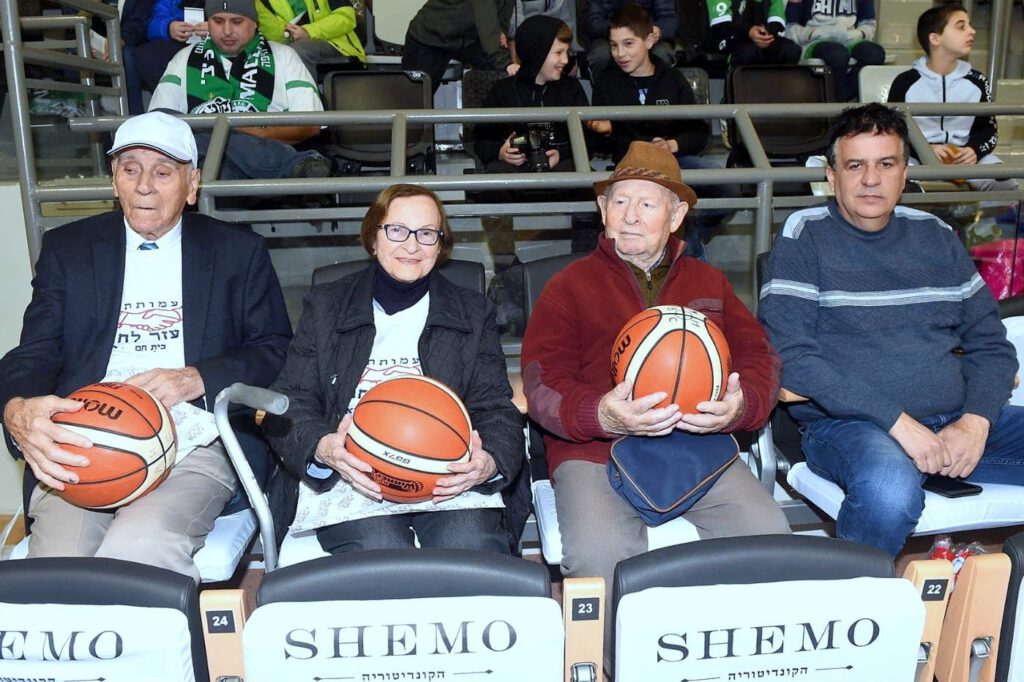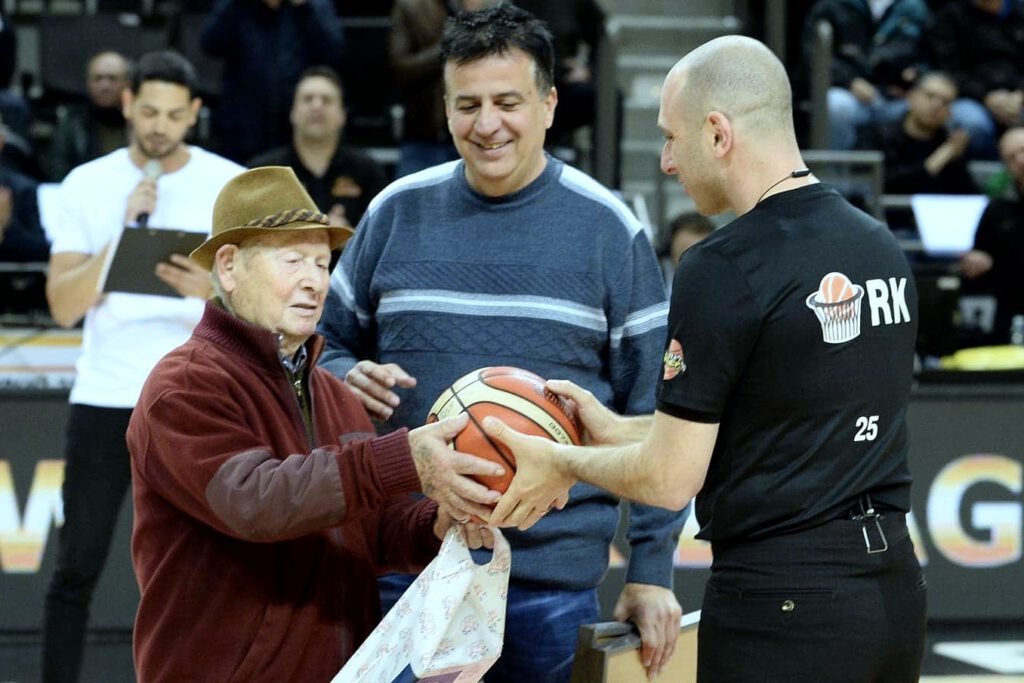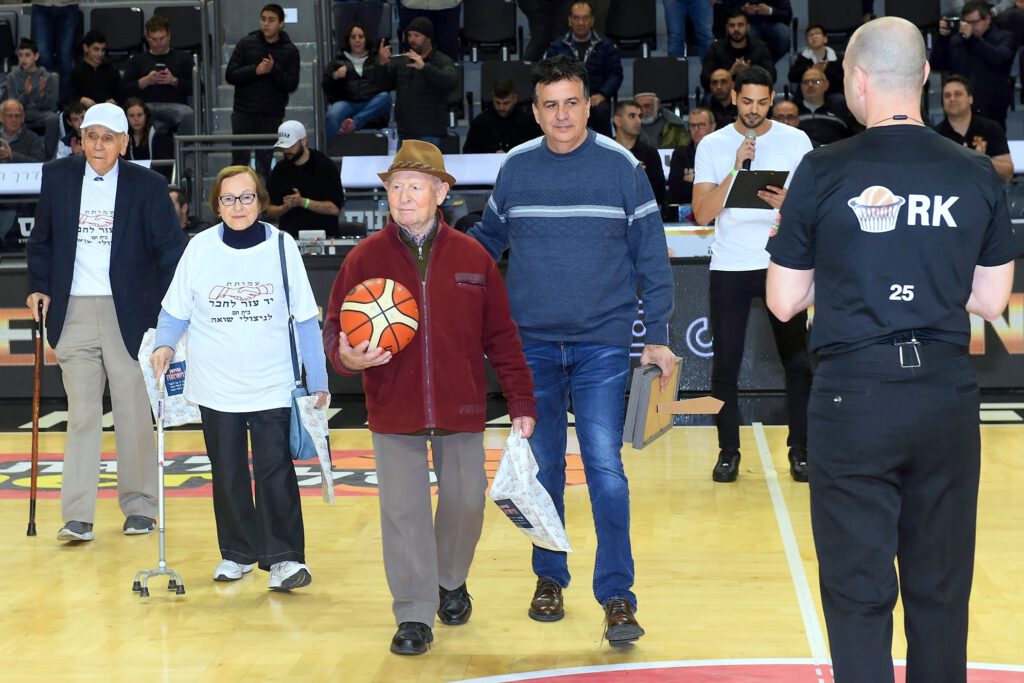 During the ceremony, the founder and CEO of the association Mr. Shimon Sabag, presented certificates of appreciation to the club's owner, Jeff Rosen and Asaf Rosenblatt, the club's executive director, for the club's many years of contribution to the association's Holocaust survivors.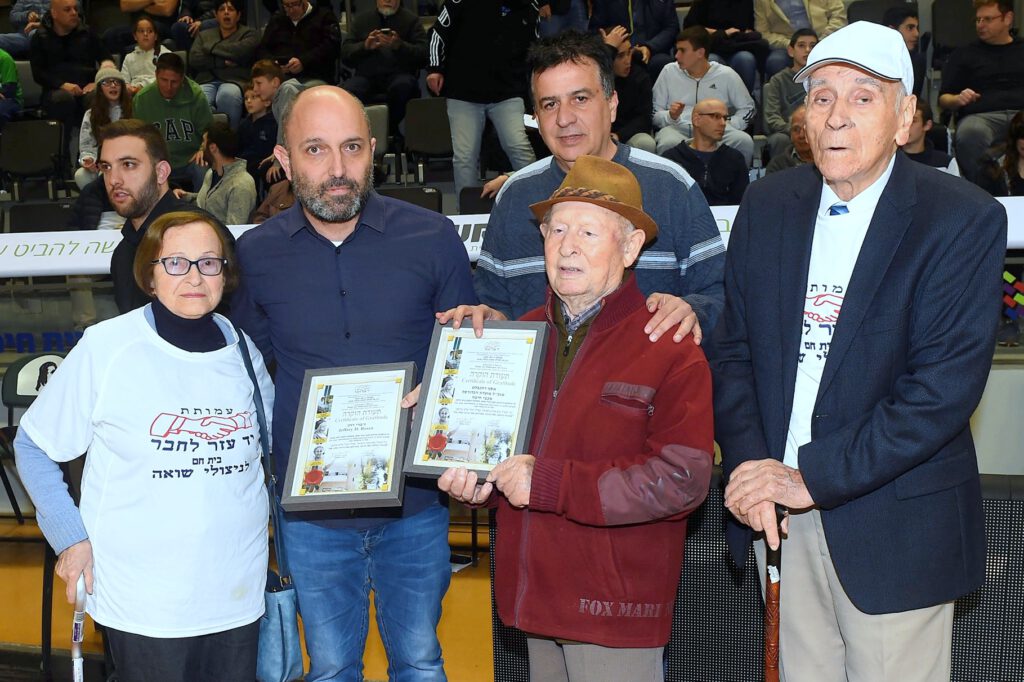 Photo: Amit Mitzpeh, Joe Lucciano