Preparing for Shavuot Celebrations: The Yad Ezer L'Haver has planned a happy, white holiday for Holocaust survivors and disadvantaged families through distribution of thousands of food packages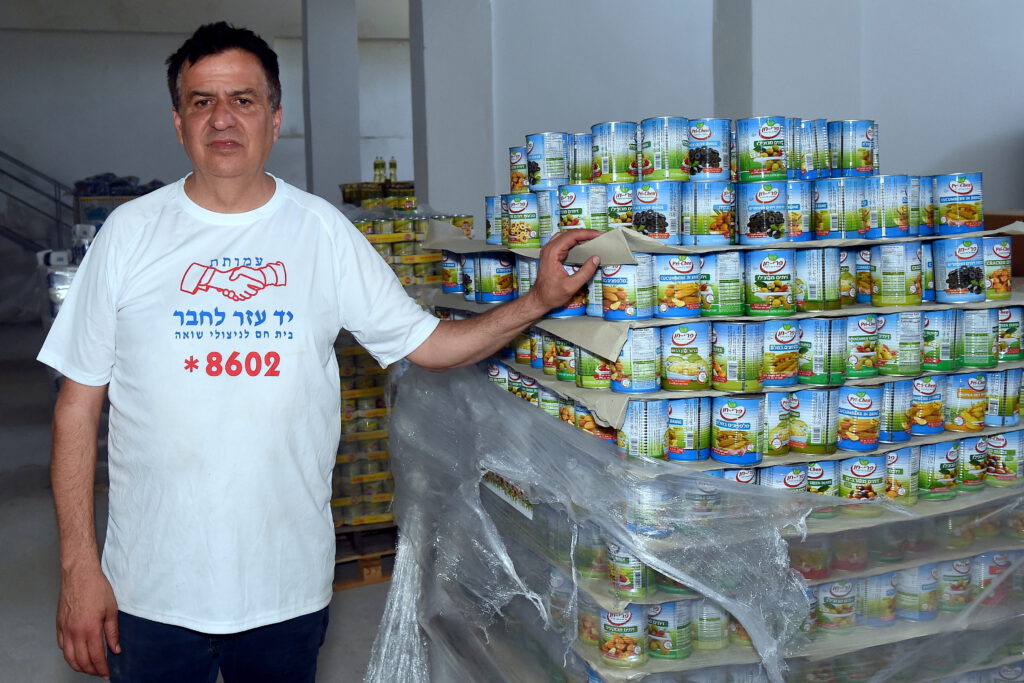 In these difficult days we all are still going through with COVID-19 and in preparation for the upcoming Shavuot, Yad Ezer L'Haver in Haifa has decided to give to the disadvantaged and supply their needs. With the first steps we are taking towards returning to normal life, it turns out that the number of needy in the Israeli society is only increasing and thousands of Holocaust survivors and needy people in Haifa lack the financial ability to buy dairy products for upcoming Shavuot festivities.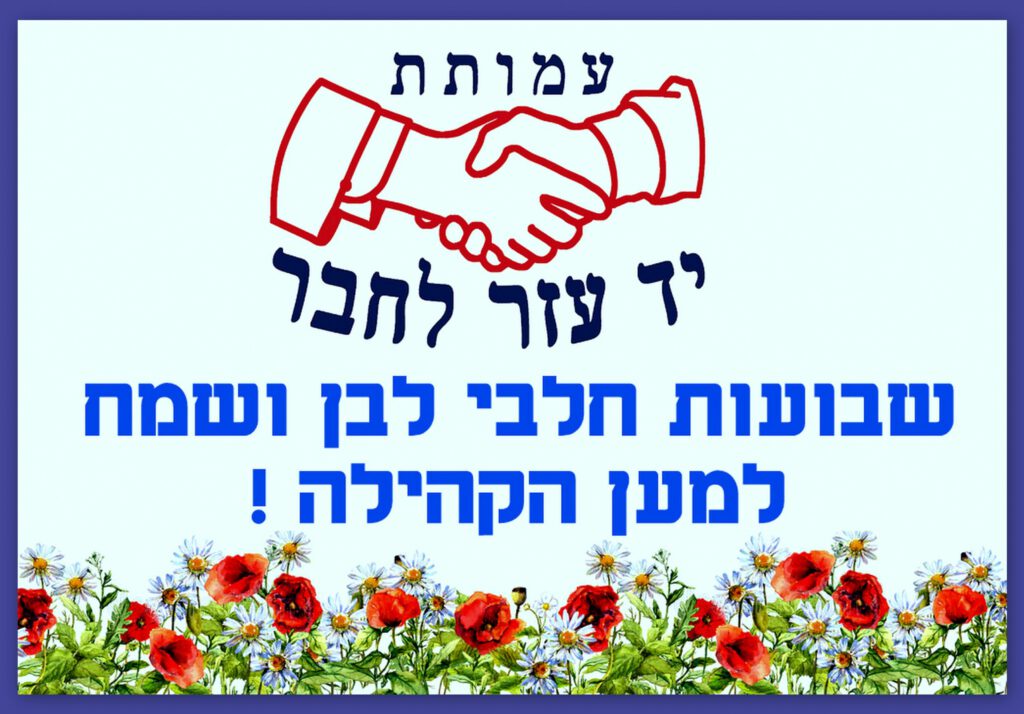 Shavuot is the feast of spring harvest and Matan Torah, we feast on dairy products in honor of our "Land of Milk and Honey. Consequently " Yad Ezer L'Haver " non-profit organization in Haifa has initiated a large campaign to distribute food packages including fresh dairy products to Holocaust survivors, the elderly, single mothers, disadvantaged families and others to help them celebrate the Shavuot holiday properly!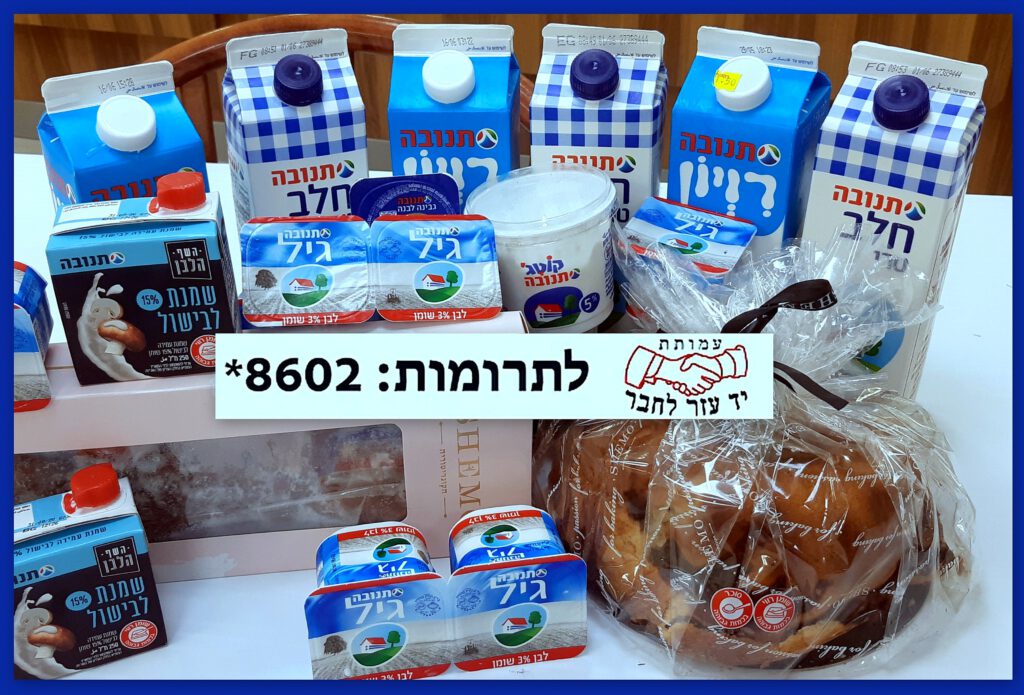 During the entire week, the charity continues the persistent work in packing and distributing thousands of milk and dairy food packages throughout Haifa and the North of Israel. Food packages to be distributed for Shavuot contain most of the basic products such as: oil, sugar, salt, rice, wine, canned food, coffee, chicken broth, chocolate spread, ketchup, tuna, sardines and more. But now for the first time, a special holiday kit containing a wide range of dairy products such as: milk cartons, chocolate, cheeses, various dairy delicacies and of course cheesecake will be part of our special Shavuot food package. The value of one food package including dairy products reaches hundreds of shekels.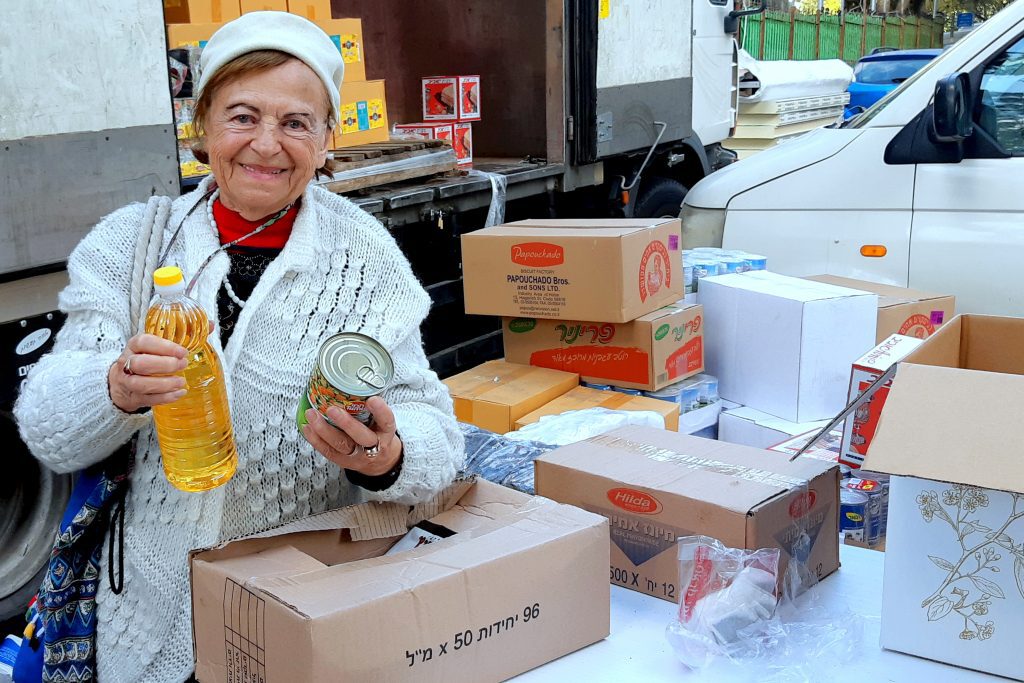 At the start of the operation this morning, Founder and CEO of the Yad Ezer L'Haver in Haifa Mr. Shimon Sabag said: "In these difficult days, we must remember that while the economy is beginning to show signs of a return to a routine, the crisis that Israel has experienced in the past two months has left many people in a very insecure financial state. We must ensure they receive as much assistance as possible. Shavuot is also about tzedakah, a mitzva to provide for the needy through the distribution of food packages which we prepared for the holiday. Usually, the activities of the Yad Ezer L'Haver for Shavuot are modest, due to the great difficulty in raising funds and donations. But this year we decided that even on short notice, we would distribute food parcels on a large scale to ensure the needy feast on a table full of abundance. These are products that Holocaust survivors, the elderly and disadvantaged families are mostly unable to afford during the year. The sight of these elderly people, enthusiastically thanking us for their food packages is a very emotional and poignant moment for all of us.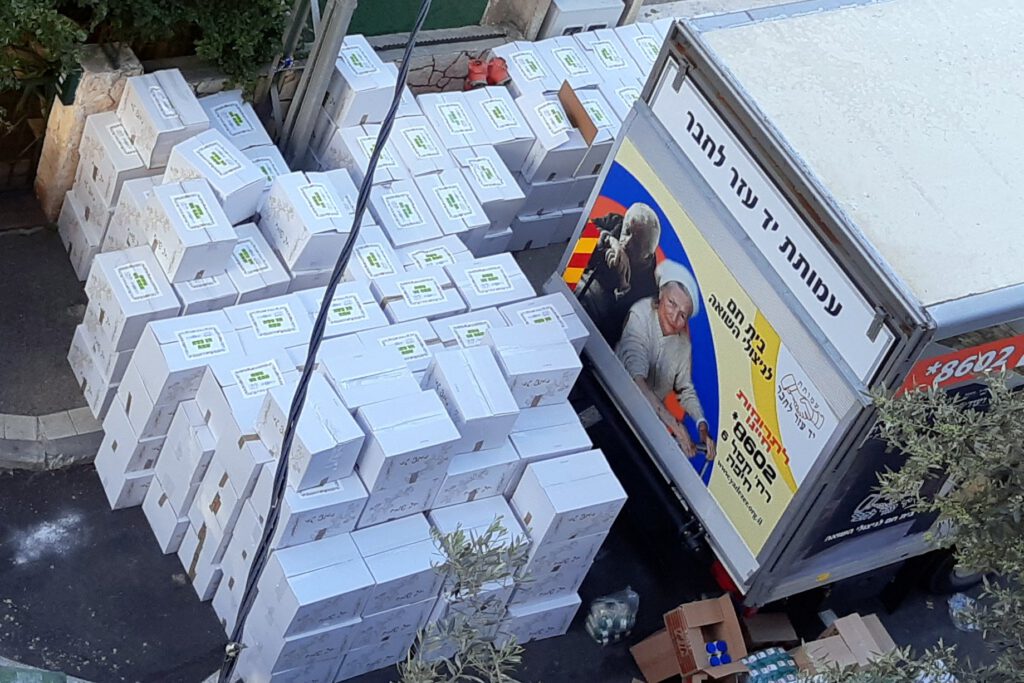 Furthermore, we will also deliver the packages directly to Holocaust survivors and those in need, through volunteers, to give them a happy and sweet Shavuot feast.
Dear friends, come and join us, help us make the Shavuot happy and special for Holocaust survivors and those in need, for donations call 8602 *, or click here!